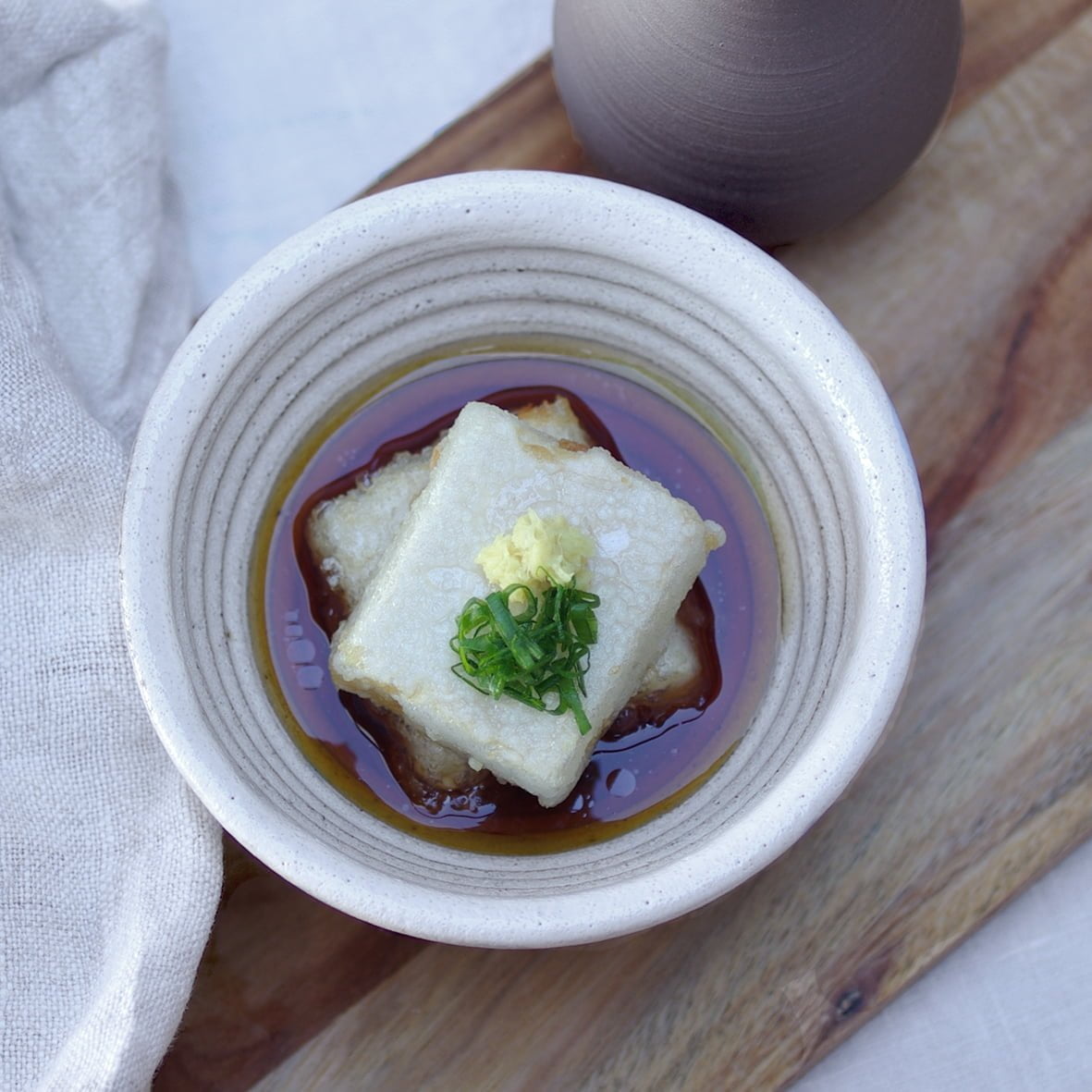 METHOD
1. In a small pot, boil water, add dashi, tamari and mirin. Stir and set aside.
 
2. On medium heat, add sunflower oil about 1-2 cm deep in the frying pan.
 
3. Thinly coat tofu with flour. Remove any excess.
 
4. Once oil is hot, add tofu and fry until lightly golden brown on all sides. Place on paper towel to drain any excess oil.
 
5. Place the tofu in 4 small bowls, pour sauce around tofu pieces.
 
6. Garnish with condiments and serve.