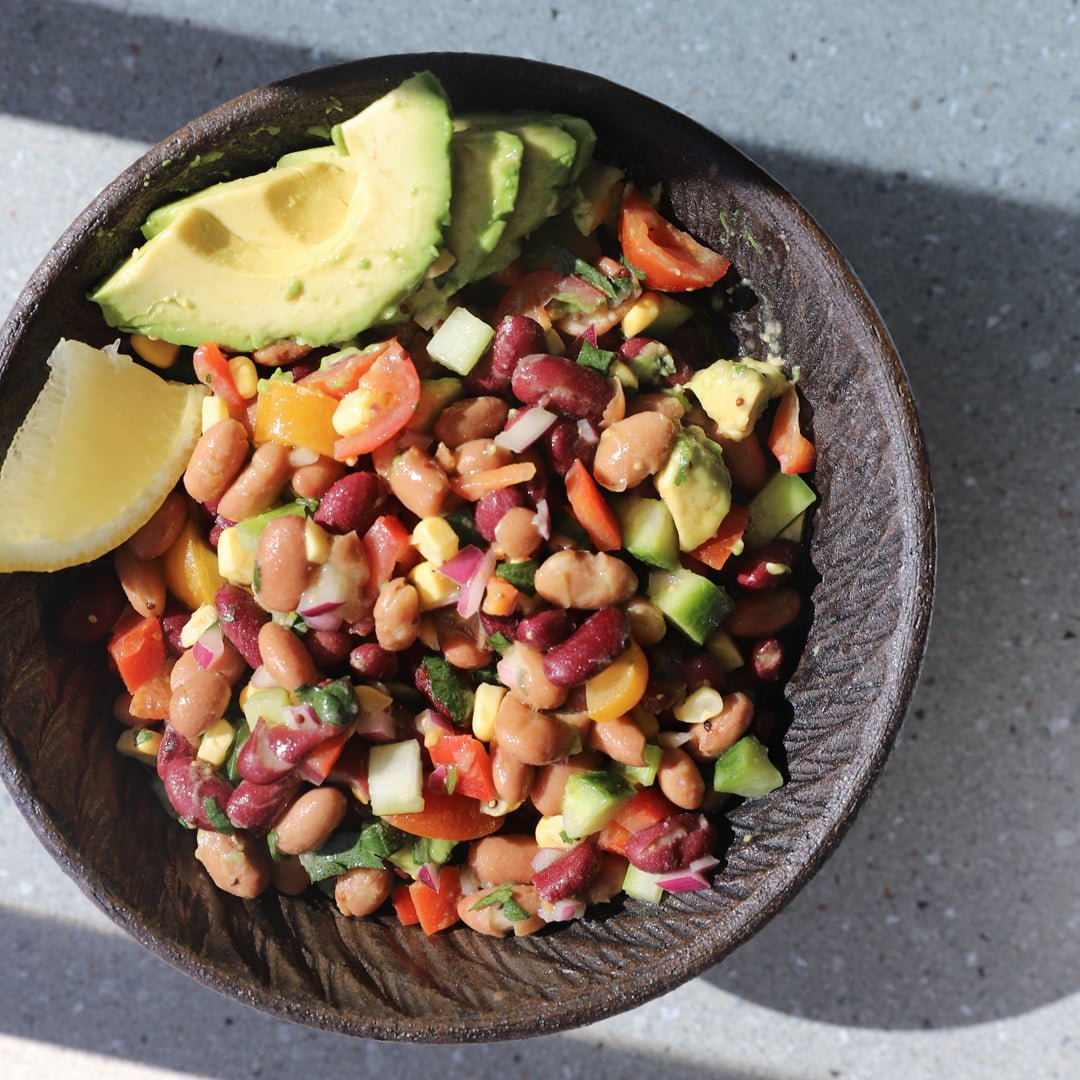 METHOD
1. Mix all dressing ingredients in a jar or mixing bowl. Adjust to taste by adding salt, apple cider vinegar and black pepper. Set aside.
2. Combine the rest of the ingredients in a salad bowl, drizzle with the dressing and toss well.
3. Serve with leafy greens (such as romaine lettuce), sliced avocado and lemon/lime.