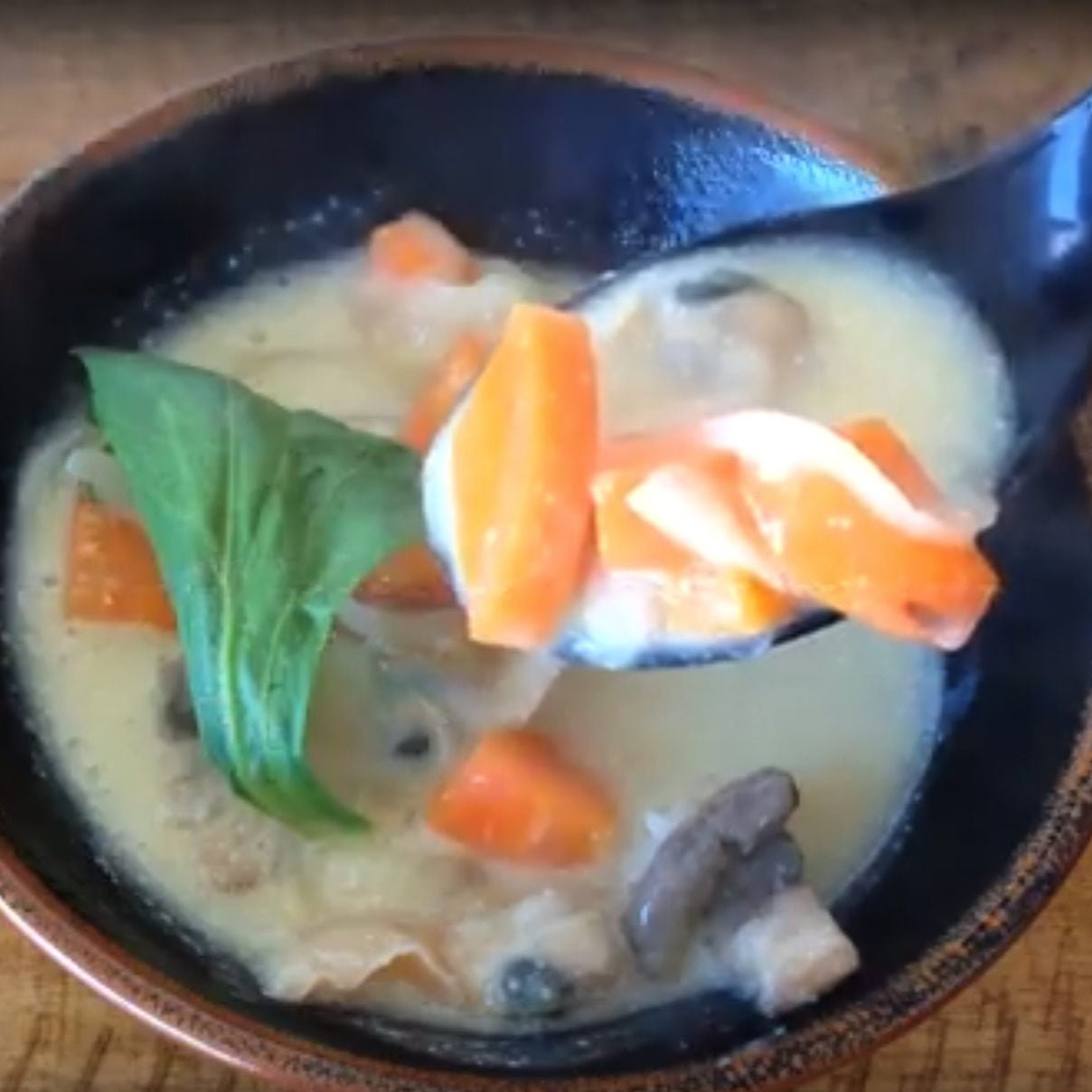 METHOD
Over a high heat, rinse and scrub the clams before using. Place the clams and sake in a large pan, cover and cook for 6 to 7 minutes. As soon as the clams have opened wide, remove them with tongs allowing any unopened ones to remain over the heat until opened.
Once all clams have been removed, set aside and let cool so they can be handled.
Whilst the clams are cooling, strain the broth removing all sediments and set the broth aside in a separate bowl.
Bring the pan to a medium heat with olive oil. Add onion, brown rice flour, water, clam broth, carrot, potato, mushroom, sea salt, dashi powder, Bonsoy soy milk and cooked clams.
Bring to a boil, reduce the heat and simmer until the potatoes are cooked through approximately 8-10 minutes.