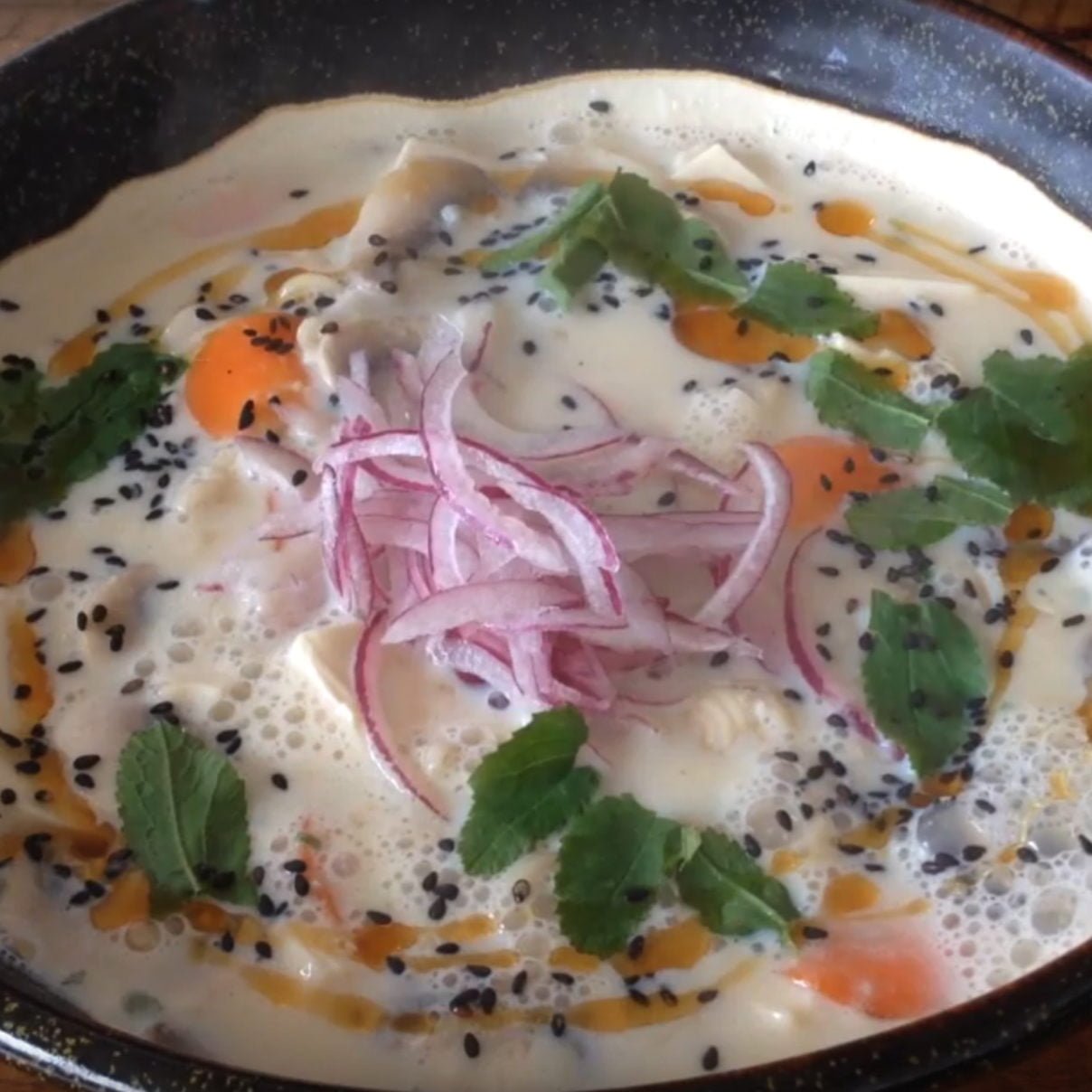 METHOD
BONSOY RAMEN
In a small pot of boiling water, cook the noodles for 2 minutes. Add kasaneni vegetables (see below), tofu and Bonsoy milk.
Once the soup has boiled, lower the heat and simmer. Add the soup stock, vegetable stock and black pepper
Mix well and place noodles in a bowl and top with soup, green leaves and red onion.
Garnish with sesame oil and sesame seeds.
KASANENI VEGETABLES
Cut the mushroom, onion and carrot into thin slices. Cover the bottom of the pot with a thin layer of salt. Layer the mushroom slices on top. Layer the onion on top of the mushroom, followed by the carrot. Cover the carrot with a thin layer of salt.
Cover and simmer over medium heat for 20-25minutes until the carrot becomes soft.