Bonsoy Vichyssoise
INGREDIENTS
2Tbsp Spiral Organic Sunflower Oil
1 leek, leaves removed, cleaned, and sliced thinly
1 medium onion, sliced thinly
2 potatoes, peeled and chopped
1 celery stalk, sliced thinly
2C water
2C Bonsoy Soy Milk
1 sachet Spiral Instant Dashi
salt and white pepper to taste
½ cup sour cream (optional)
½ cup light cream (optional)
Chopped fresh chives for garnish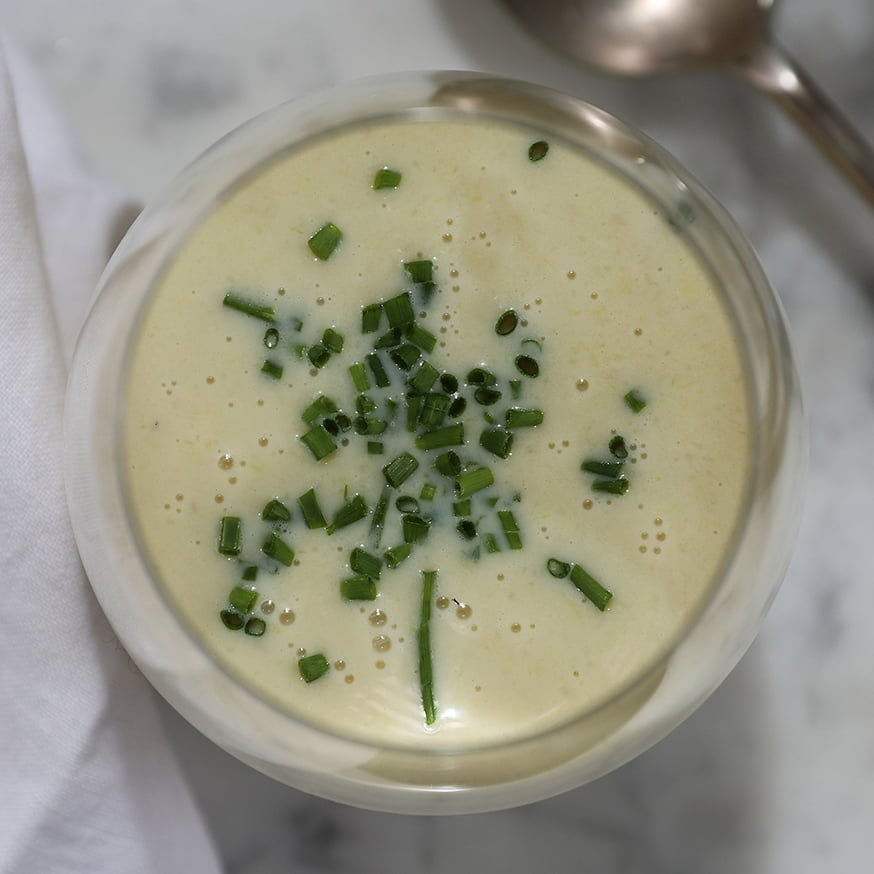 METHOD
Heat the oil and cook leeks, onions and celery until translucent, stir occasionally.
Add potatoes, dashi paste and water to cover, bring to boil and simmer with lid, cook through until the vegetables become tender. Remove from heat and cool to room temperature.
Place them into the blender and make puree. (or puree using stick blender in the pot)
Cool and stir in sour cream and fresh cream (optional). Chill in the fridge.
Add more salt and white pepper to taste. Serve garnish with chopped fresh chives.