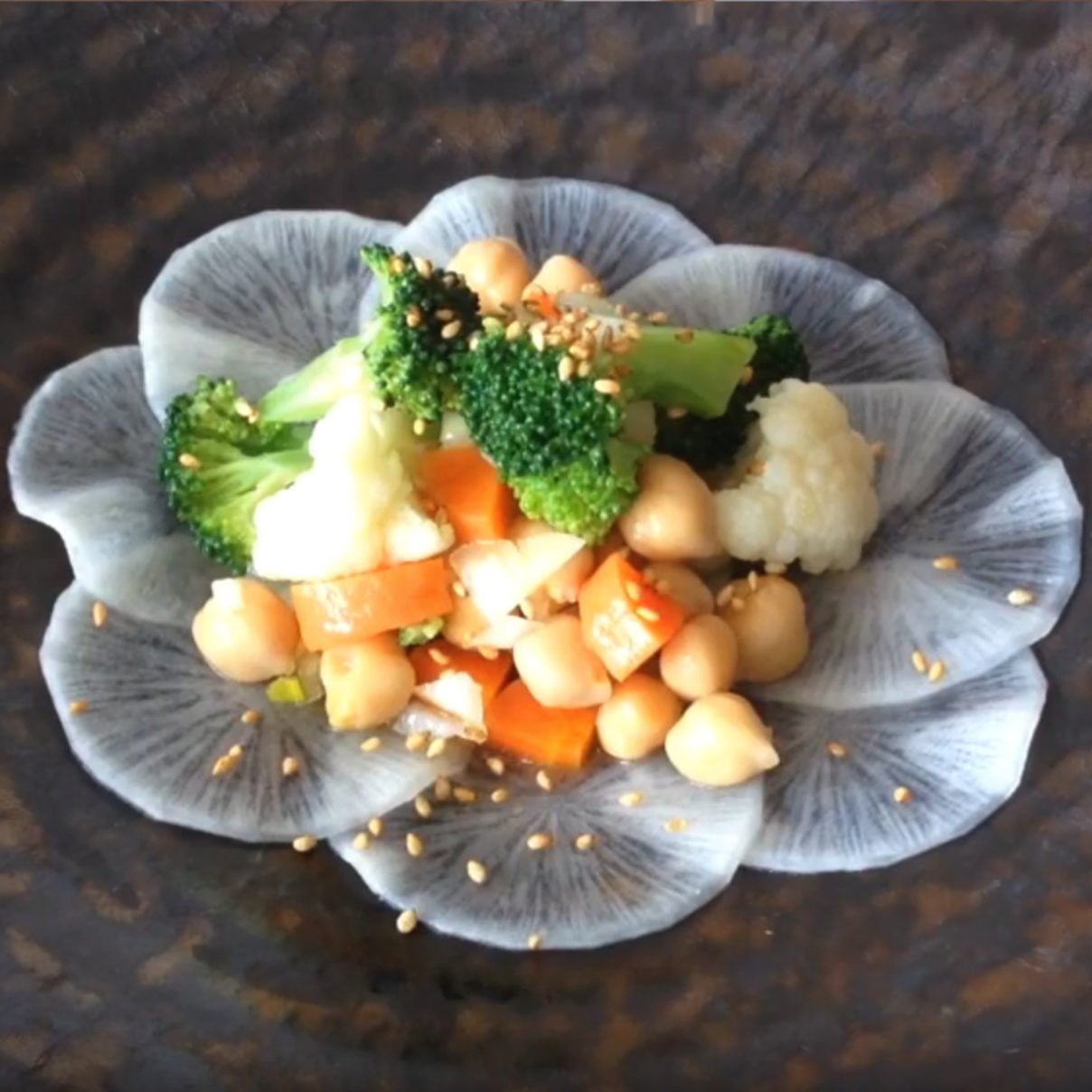 METHOD
Thinly slice the daikon radish with a slicer. In a bowl, add daikon, sea salt and brown rice vinegar and mix well. Set aside.
Add 1/2 tsp sea salt, carrot, broccoli and cauliflower into boiling water and cook until crisp and tender, drain well. In a bowl, add brown rice vinegar, the remaining sea salt, lemon juice, cooked vegetables, onion and chickpea's. Mix well.
Decorate the daikon like flower pattern and serve with vegetables.