Chilled Silken Tofu with Warrigal Greens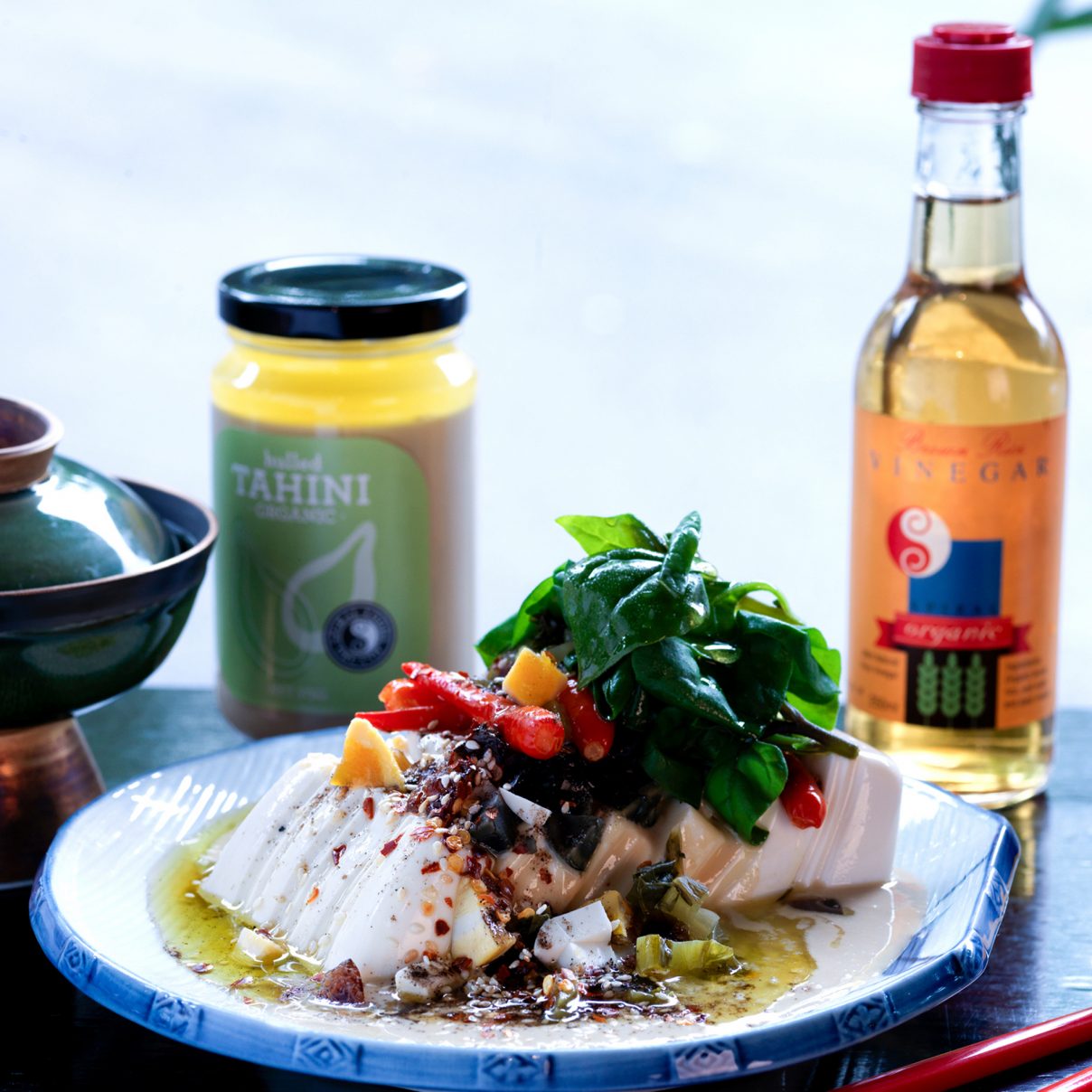 METHOD
Place chilled tofu in a serving bowl. To make the dressing, combine sesame paste, light soy, Chinese black vinegar, extra virgin olive oil, sugar, water and ginger and whisk to combine.
Pour sesame dressing over the chilled tofu, then sprinkle sesame seeds, salted duck egg, preserved duck egg, chilli, and mustard greens.
Blanch the warrigal greens in boiling water for 20 seconds then refresh in iced water, drain well. Season with lemon juice and extra virgin olive oil.
Place the warrigal greens on top of the tofu and season with Sichuan pepper.