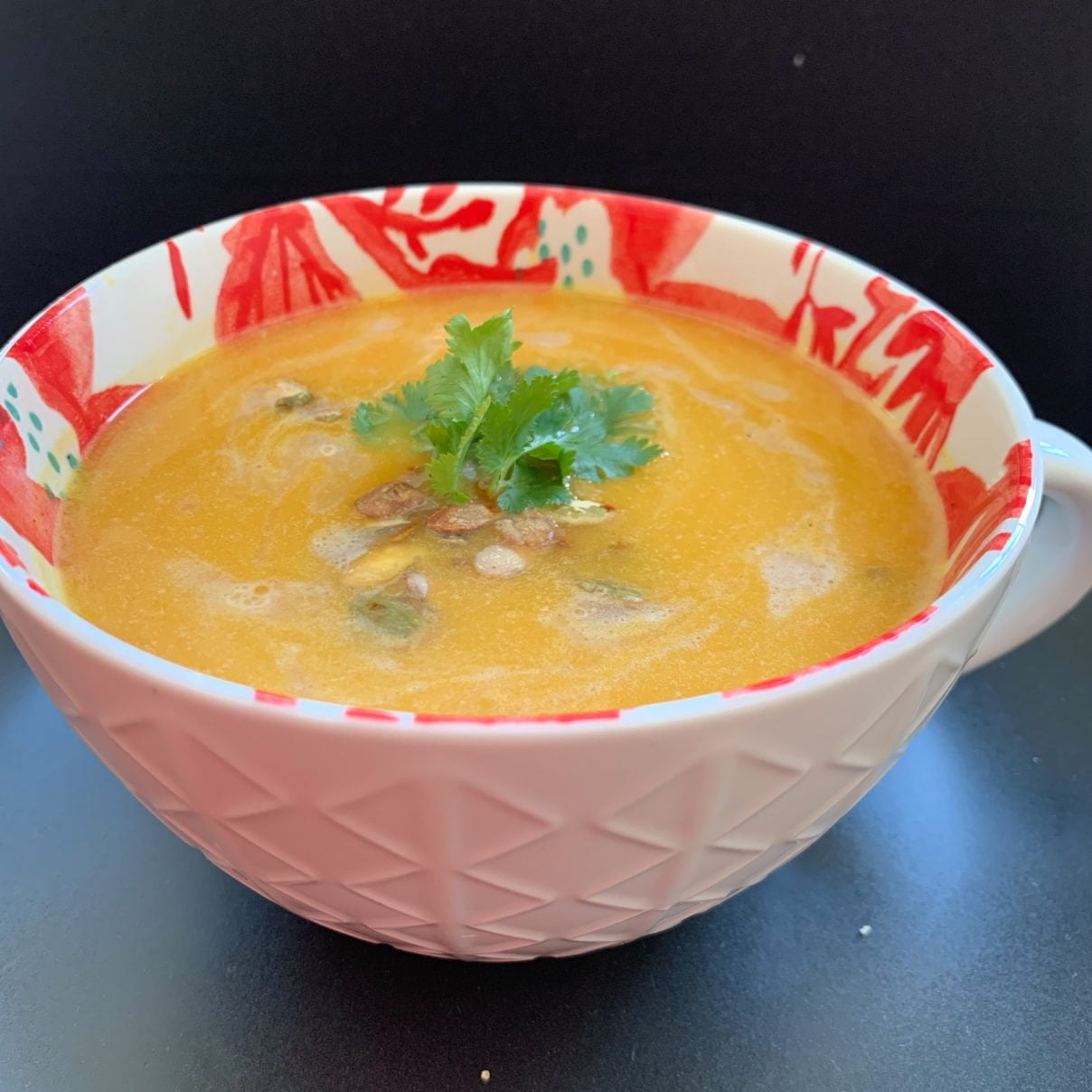 METHOD
1. In a pot, heat coconut oil, add onion and sauté until translucent, add cumin and stir until fragrant. Add pumpkin and stir through.
2. Add water and dashi paste, when it comes to the boil, simmer with lid until pumpkin becomes tender.
3. In a small bowl, dilute miso with a part of the pot water and return to the pot. Stir and remove from heat.
4. Puree with the stick blender (or transfer it to the blender and puree) and add coconut milk. Heat again and add ginger, salt and pepper to taste.
5. Transfer into the soup bowls, garnish with pumpkin seeds and coriander, drizzle extra coconut milk and serve warm!