Cucumber & Umeboshi Cold Miso Soup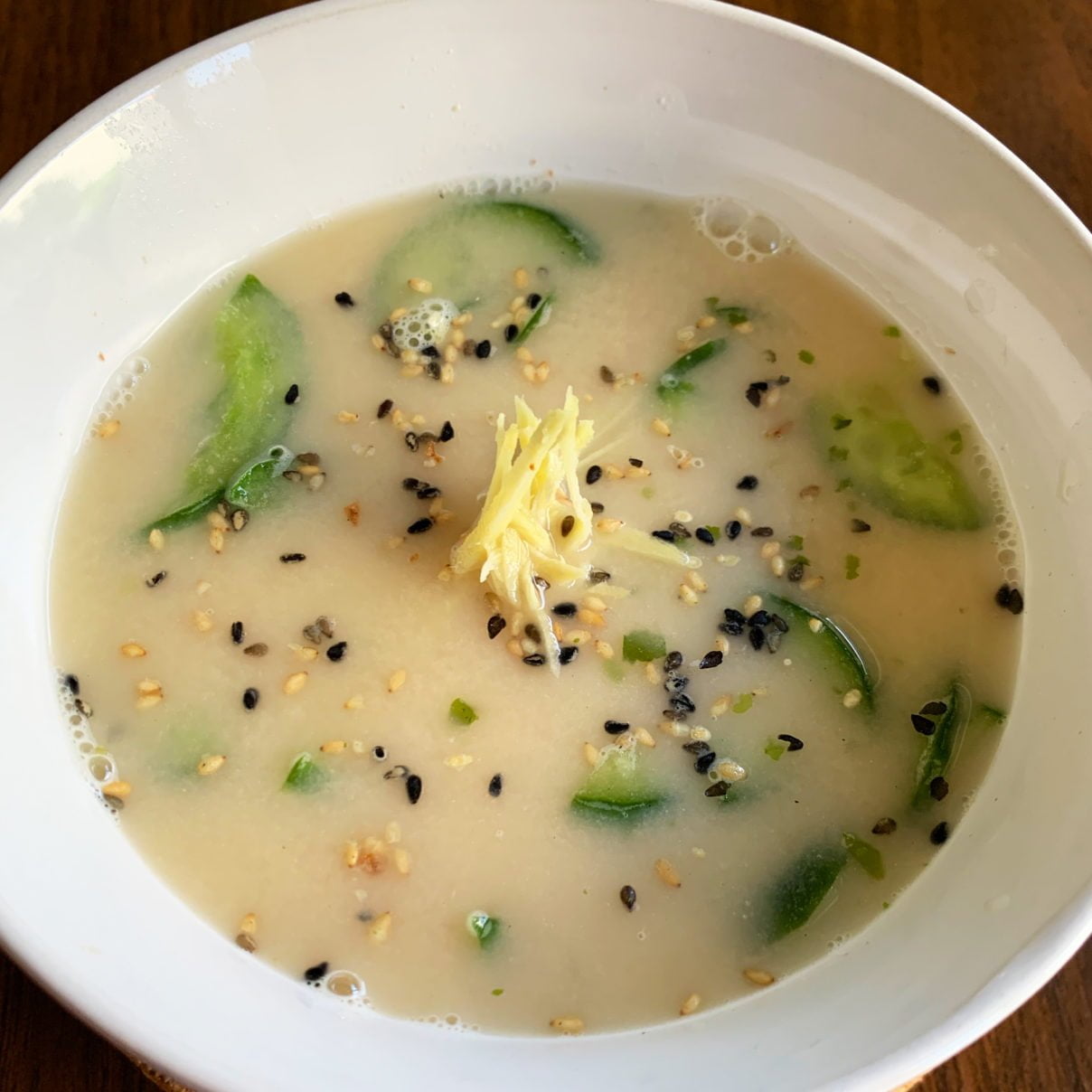 METHOD
Cut cucumber lengthwise and remove seeds with teaspoon, slice very thinly. In a small bowl, place them and sprinkle 1 tsp salt, leave it for a while until the water comes out, squeeze and set aside.
In a mixing bowl, mix tahini, umeboshi puree, dashi and miso, add cold water gradually to make smooth soup. Keep cold in the fridge.
In each serving bowl, add squeezed cucumbers and pour the cold miso soup. Place the ginger, chopped spring onion, and shiso (if available), sprinkle furikake. Serve and enjoy!