Fish Curry
INGREDIENTS
1 tbsp olive oil
6 shallots, chopped
20 fresh curry leaves
1 tbsp grated ginger
1 tsp grated turmeric (or 1/4 tsp turmeric powder)
2 sachets (45 grams) Thai Green curry paste
400 ml Spiral Organic Coconut Milk
1 small head of broccoli, broken into small florets
1 large zucchini, julienned
280 grams wild caught red snapper (or tofu for a vegetarian option), cut into bite sized pieces
2 cups cooked brown rice
Handful fresh coriander and bean sprouts (to garnish), optiona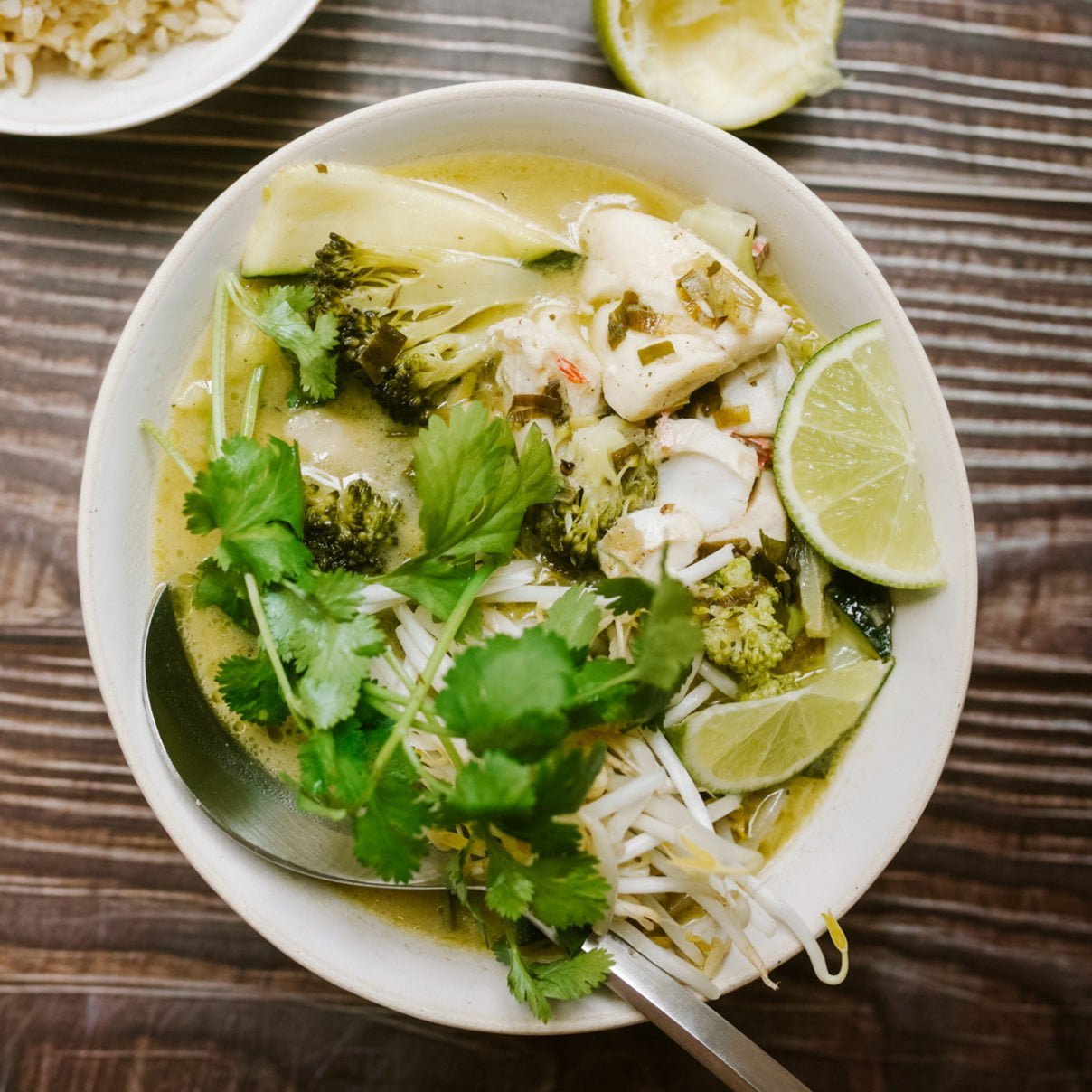 METHOD
Gently heat olive oil in heavy based pan. Braise shallots and curry leaves for approx. 5 minutes.
Add ginger, turmeric and curry paste. Stir over low heat for 1-2 minutes. Stir in coconut milk, then add broccoli and zucchini.Simmer for 2-3 minutes.
Add fish and simmer a further 3-4 minutes, or until vegetables are tender and fish is cooked through.
Serve with brown rice and garnish with coriander and bean sprouts