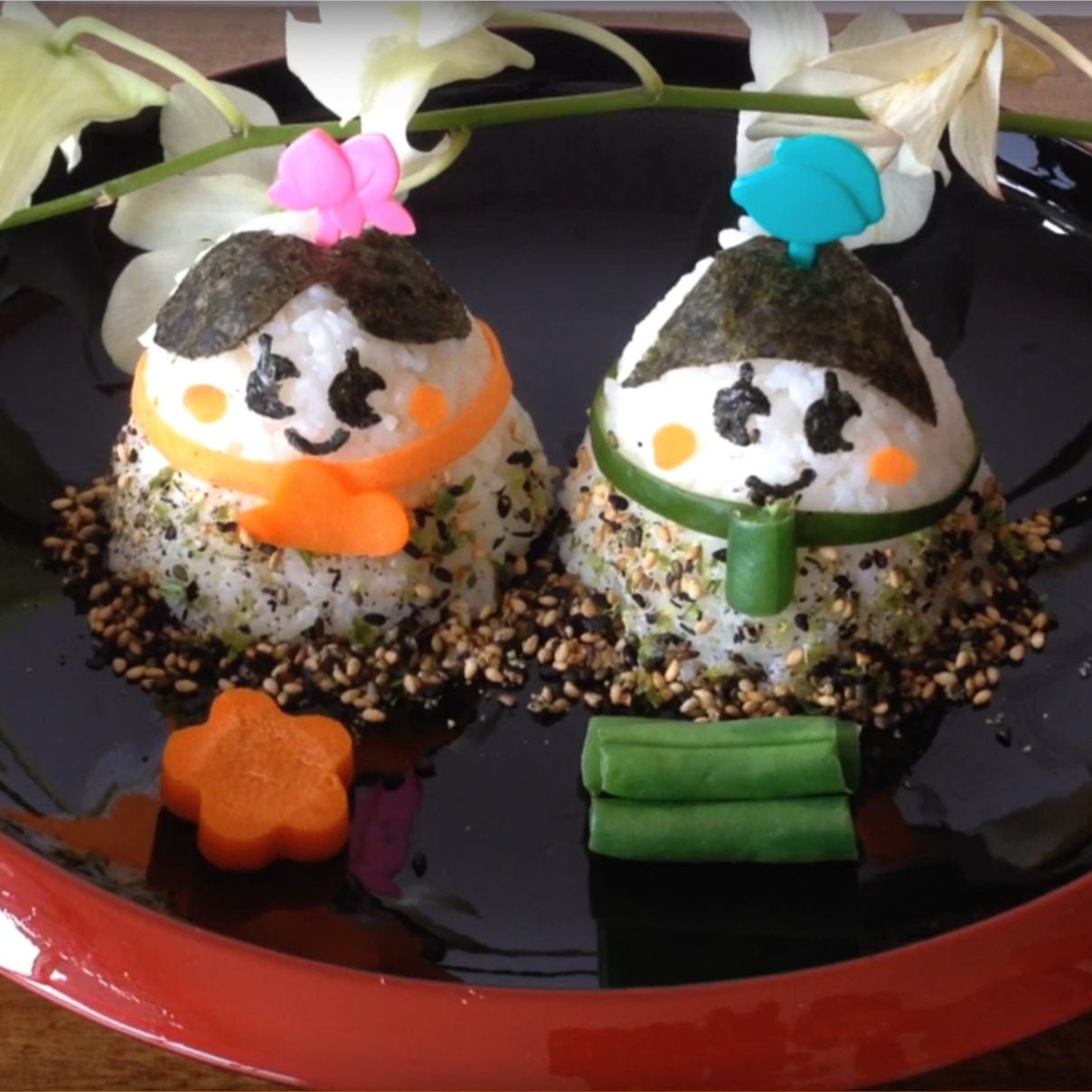 METHOD
Peel the carrot and cucumber. Cut the peel into thin strips. Slice the boiled carrot into 2cm pieces.
Shape the boiled carrot slice with a cookie cutter and cut in half. Cut a boiled green bean in half
Cut out the seaweed with a nori puncher. Cut nori into a small triangle and a small figure 8.
Fill the cup with cooked rice. Empty the cup of rice onto a plate.
Decorate with prepared ingredients (triangle and figure 8)
Season with furikake and enjoy!