Korean Hot Pot Noodles with Pork & Prawn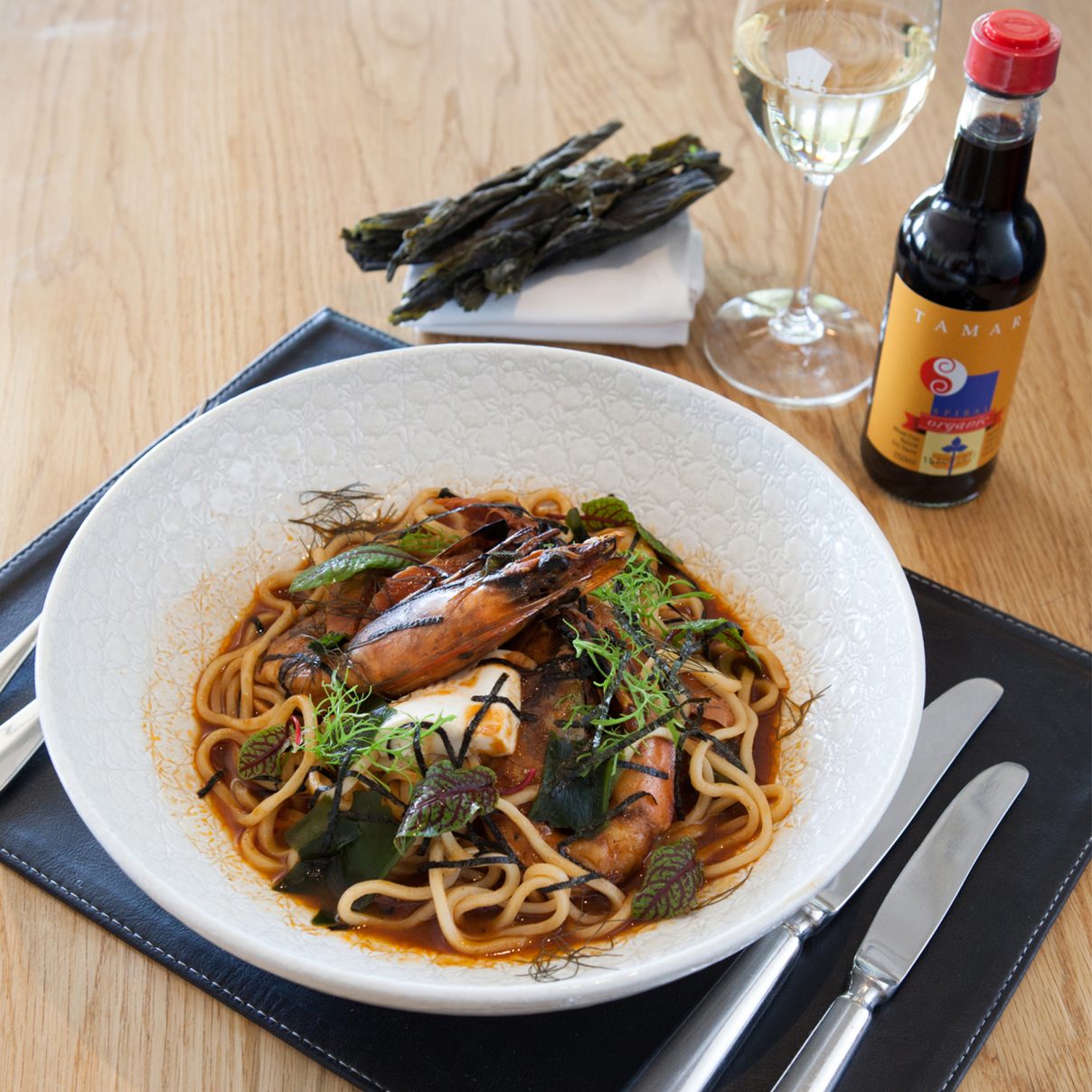 METHOD
Cover ham hock and kimchi with chicken stock. Add star anise, and simmer for two hours gently or till the hock is very tender.
Once cool, pass the stock, retaining the kimchi & ham hock pieces, to garnish the soup.
Now combine the stock with the soup ingredients except the tofu, noodles and prawns. Simmer gently for one hour over a very low heat.
Then add the noodles and cook for four minutes, followed by the prawns, then a minute later the tofu. Add in the kimchi and ham hock pieces. Ladle into suitable bowls and serve garnished with shredded nori.