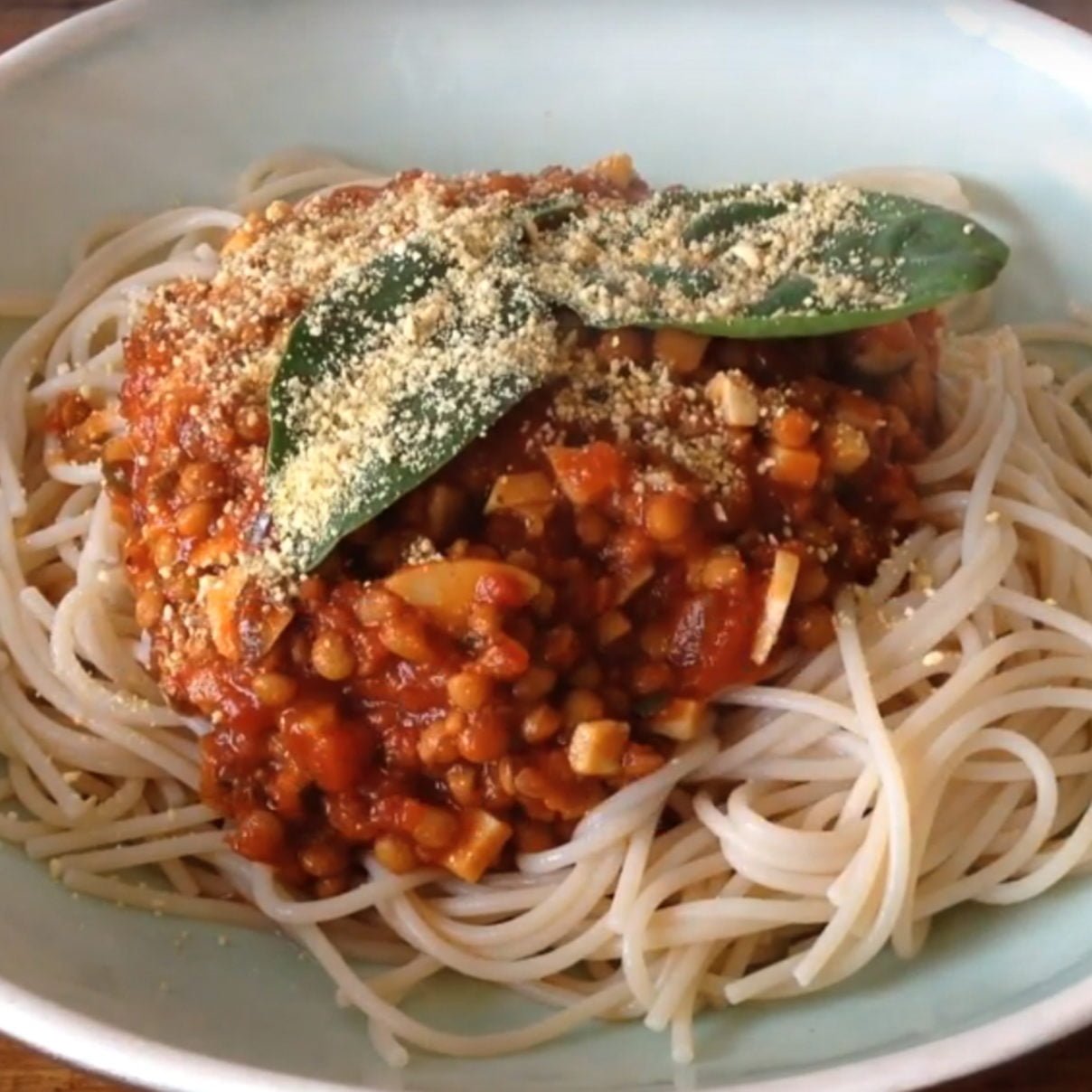 METHOD
Chop the king oyster mushroom finely.Heat a pan over medium heat. Add olive oil and mushrooms. Sauté for 2-3 minutes, stirring frequently.
Drain lentils. Add lentils and pasta sauce and stir. Simmer for 2-3 minutes.
Just before the sauce is ready, bring a large saucepan of water to a boil. Cook spaghetti for 8-9 minutes.
Drain pasta and place on a large plate. Top with vegan parmesan.
VEGAN PARMESAN
Combine all the ingredients together into a food processor and pulse.