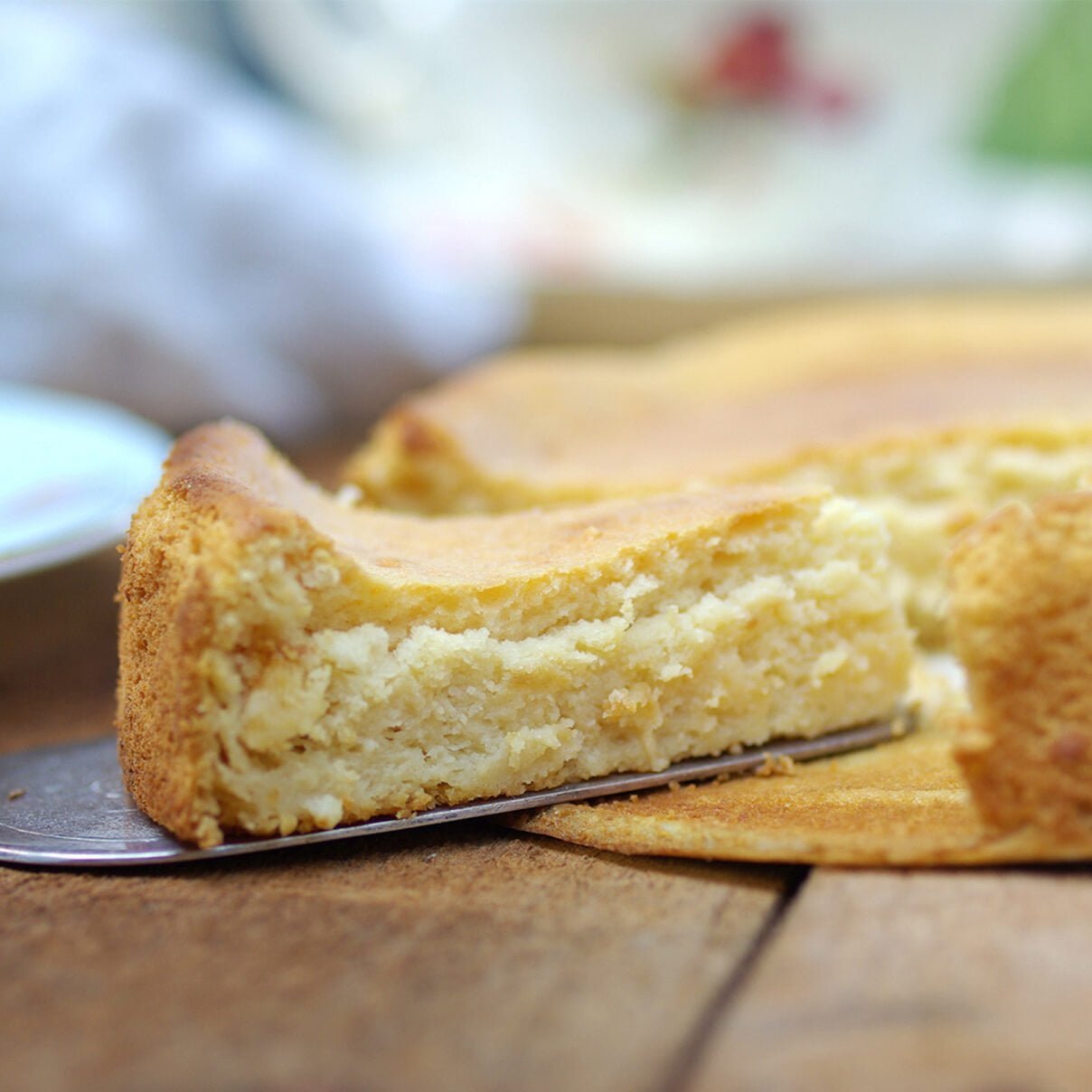 METHOD
1. Preheat the oven to 170C.
2. In a mixing bowl, add all the ingredients except lemon juice, zest and plain flour. Mix well until smooth.
3. Add the flour and lemon juice and zest, mix well.
4. In a separate mixing bowl, beat the egg white just enough to break it, add ½ Tbsp of sugar and start beating with an electric mixer set to high, adding the sugar little by little. Separate 3-4 times, keep on whipping until the egg white forms stiff peaks.
5. Roughly mix 1/3 of the egg white to the cheese mixture bowl, then add the rest of the egg whites and mix well.
6. Transfer it to the baking pan lined with a baking sheet on the bottom and sides. Bake in the oven about 20 minutes, then reduce the temperature to 150C, and bake for another 15 minutes.
7. Take it out of the oven and cool.