Miso Eggplant Buddha Bowl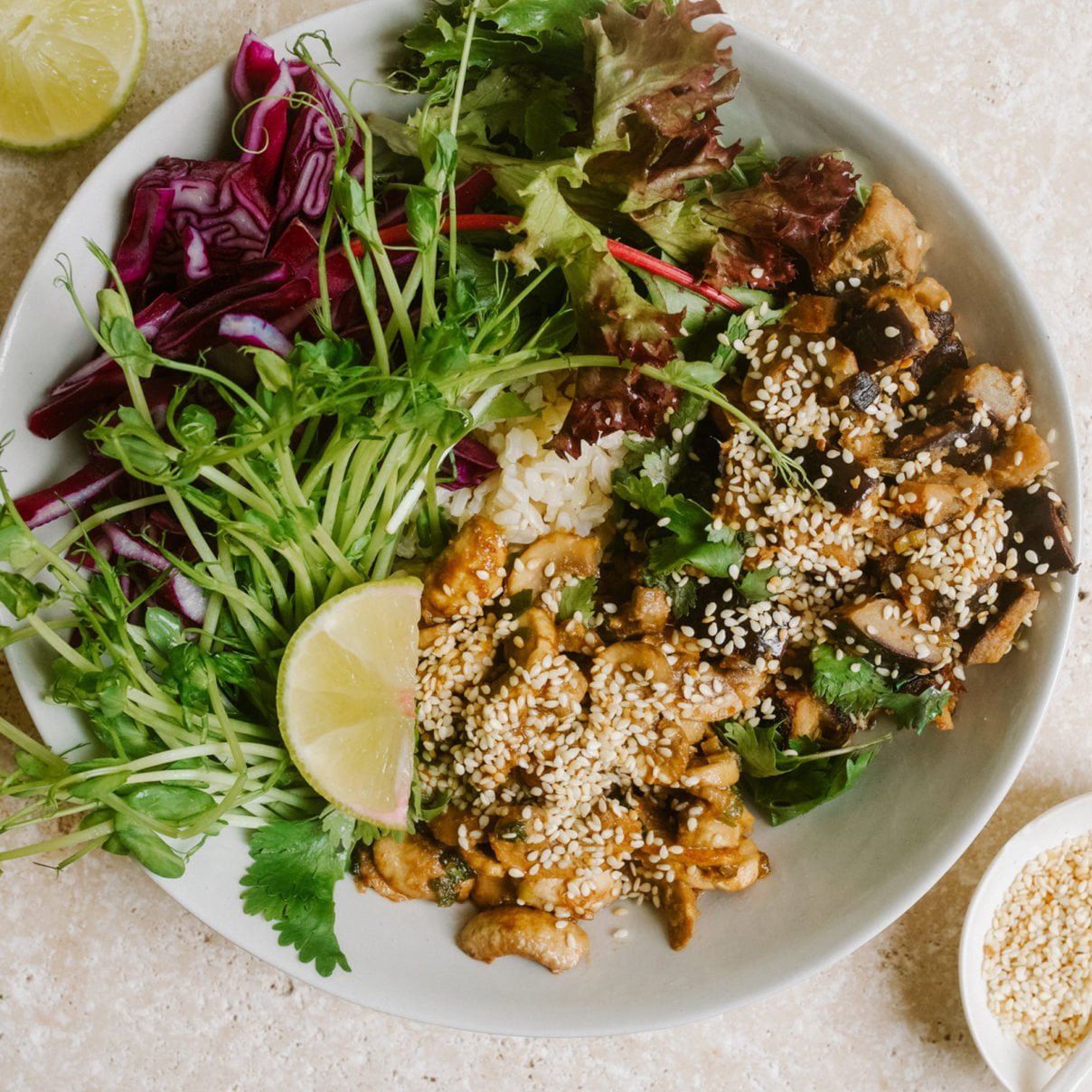 METHOD
1. Firstly, prepare marinade. Place all ingredients in a bowl and mix well.
2. Coat eggplant in miso marinade, reserving approximately 1/4 of the marinade for the mushrooms. In a seperate bowl, coat mushrooms with remaining marinade and set aside.
3. Gently heat sesame oil in a heavy based pan. Sauté shallots for approximately 5 minutes.
4. Add eggplant mix, stir in pan, cover and cook over a low heat, stirring regularly for 20 – 30 minutes (until very soft).
5. In a separate pan, add marinated mushrooms and cook for 10 minutes, stirring regularly.
6. Mix toasted sesame seeds and coriander through eggplant and mushrooms.
7. Arrange rice, eggplant, mushrooms, salad greens and cabbage in a bowl.
8. Garnish with snow pea sprouts and serve whilst warm