Persimmon Shira-ae
INGREDIENTS
3 persimmons (Fuyu fruits)
(Tofu Paste)
1/2 pack (about 150g) silken firm tofu, wrapped with a paper towel. Weigh down with a chopping board on top to squeeze out moisture
1Tbsp Spiral Organic Brown Rice Vinegar
1Tbsp Spiral Shiro Miso
1Tbsp Spiral Organic Hulled Tahini
1/2 – 1Tbsp Spiral Organic Maple Syrup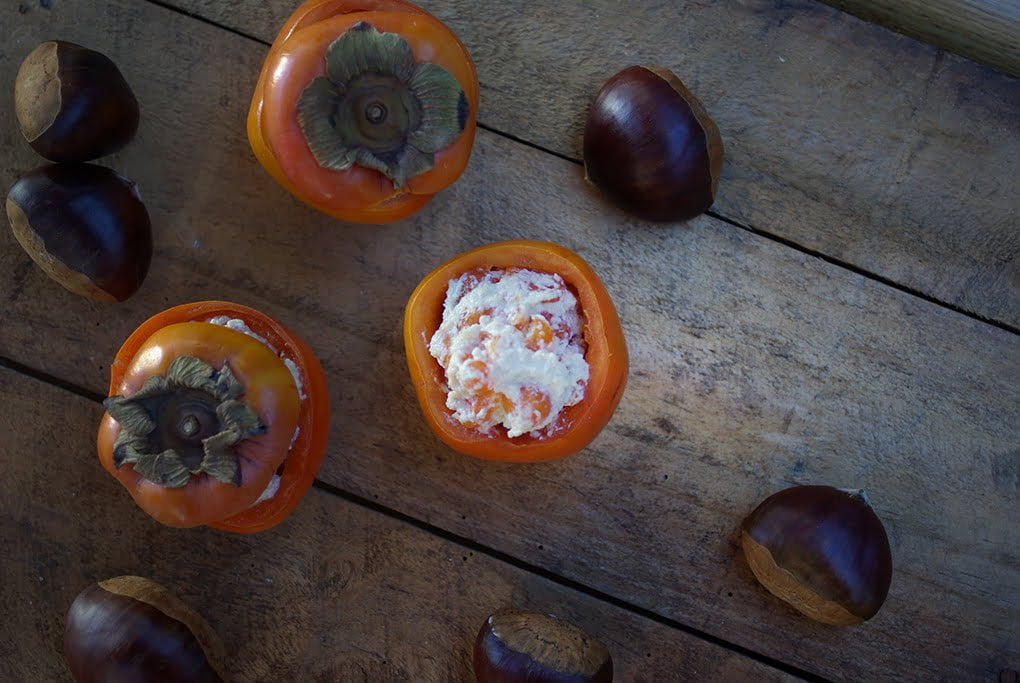 METHOD
1. To make persimmon cup, cut the top off to use as a lid, and scoop out the fruit inside leaving a 5mm edge for the cup. Set aside.
2. In a food processor, puree tofu or mash it with a fork into a smooth paste.
3. Add brown rice vinegar, shiro miso, tahini and maple syrup and mix well.
4. Gently mix scooped out persimmon fruit with the tofu paste.
5. Spoon mixture back into the persimmon cup. Enjoy!