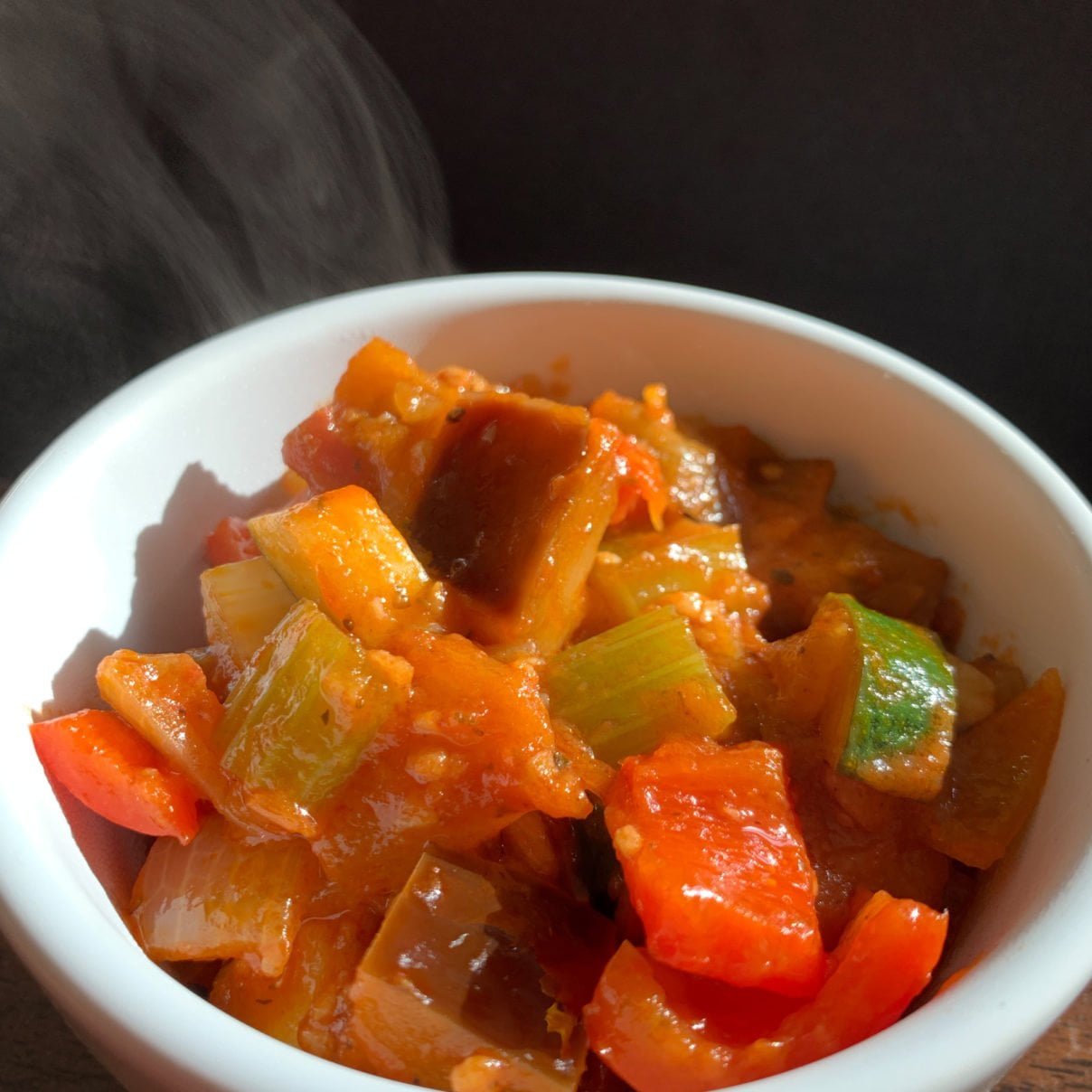 METHOD
Heat 3 tbsp of oil in a large pan over medium heat. Add the eggplant and cook, stirring until soft and brown, for about 10-15 minutes. Then add another tablespoon oil and cook the garlic, onion and capsicum stir fry for about 5 minutes until the onion becomes translucent, then add zucchini and stir through until tender-crisp, for about 3 to 4 minutes.
Add the diced tomatoes, tomato paste, Sugo, thyme, mirin and 3/4 teaspoon salt. Keep stirring occasionally, cook until the tomatoes are broken down into a sauce. When it comes to a gentle boil, reduce the heat to low, and simmer, uncovered, for about 10 minutes or until the eggplant is soft.
Salt and pepper to taste, adjust seasoning, if necessary. Sprinkle with fresh basil and thyme and serve warm or chilled.