Red Braised Chicken
INGREDIENTS
1.8kg free range or organic Chicken
5 litres water
3 cups Chinese cooking wine
2 cups Spiral Genuine Tamari
1 cup Spiral Organic Shoyu
1 ½ cups Spiral organic raw Honey
1 cup fresh Ginger roughly chopped
10 Garlic gloves crushed
1 bunch green shallots roughly chopped
3 Cinnamon quills
8 star anise whole
Orange zest removed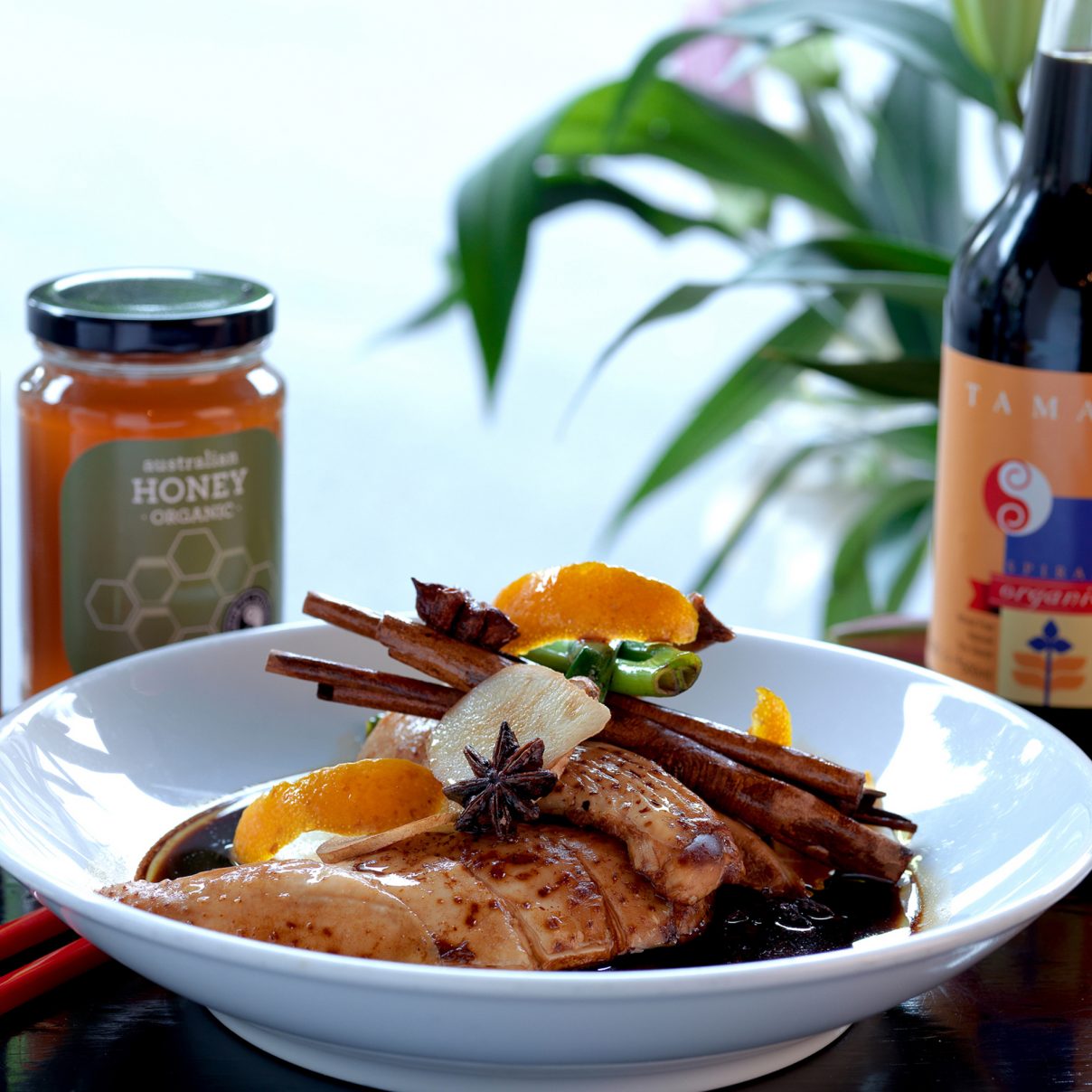 METHOD
Place all ingredients except chicken in a large stock pot and bring to a simmer, cook for about 15-20 min to get some flavour.
To prepare the chicken cut excess fat away, trim from the cavity.  If you like, it is nice to stuff with coriander stems, ginger and lemongrass.
Once the chicken is prepared place in the simmering stock for 15 min, make sure this is exact as it is the perfect amount of time, keeping in mind that the chicken should be under the stock at all times, it is a good idea to place a piece of baking paper over the top of the chicken as this helps keep it submerged. Once the 15 min is up remove from the stove and let the chicken steep for about 2 hr.
Remove the chicken, cut Chinese style and drizzle with some of the remaining stock.