Scape and Asian Mushroom Omelette
INGREDIENTS
2 tsp Shaoxing (Chinese rice wine)
1 tbsp Spiral Organic Tamari
1 tsp brown sugar
1 tsp Spiral Organic Brown Rice Vinegar
½ tsp Spiral Sesame oil
50g enoki mushrooms
1 tbsp butter
2 scapes (garlic shoots), finely sliced (available from Asian supermarkets, substitute white section only of green onion/shallots)
2 eggs, whisked
¼ cup grated tasty cheese
Cracked black pepper, to serve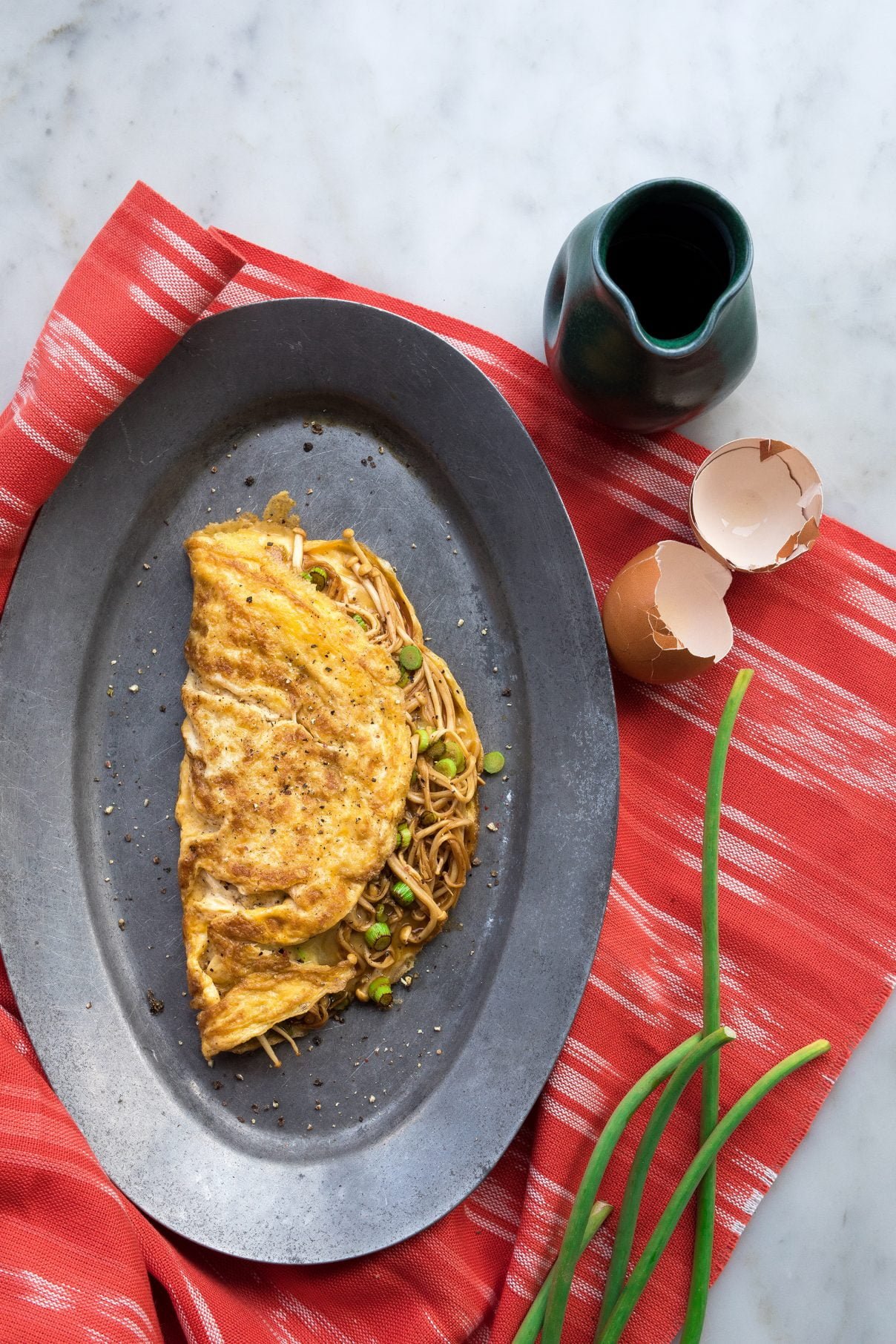 METHOD
Combine Shaoxing, tamari, sugar, vinegar and sesame oil in a bowl.  Whisk to combine then add mushrooms and toss to coat.  Allow to marinate at room temperature for 10 mins.
Heat half the butter in a small frypan over medium heat.  Add scapes and fry 1 min or until soft.  Remove from pan.
Heat remaining butter in pan over medium heat, pouring out any excess (you just want the pan to be lightly coated).  Pour in the egg mixture, allow to cook slightly (about 30 seconds) before using a spatula to carefully push the edges into the centre.  Swirl the pan to allow the uncooked egg to fill in the gaps formed.  Sprinkle cheese over the top.
Squeeze mushrooms from their marinade (discard liquid) and place over half the omelette.  Sprinkle over cooked scapes.  Turn heat down to very low, cover with a lid and allow to cook 2 minutes (just enough to heat through the mushrooms).  Serve immediately with a generous sprinkle of cracked black pepper.