Sesame Chicken & Chinese Cabbage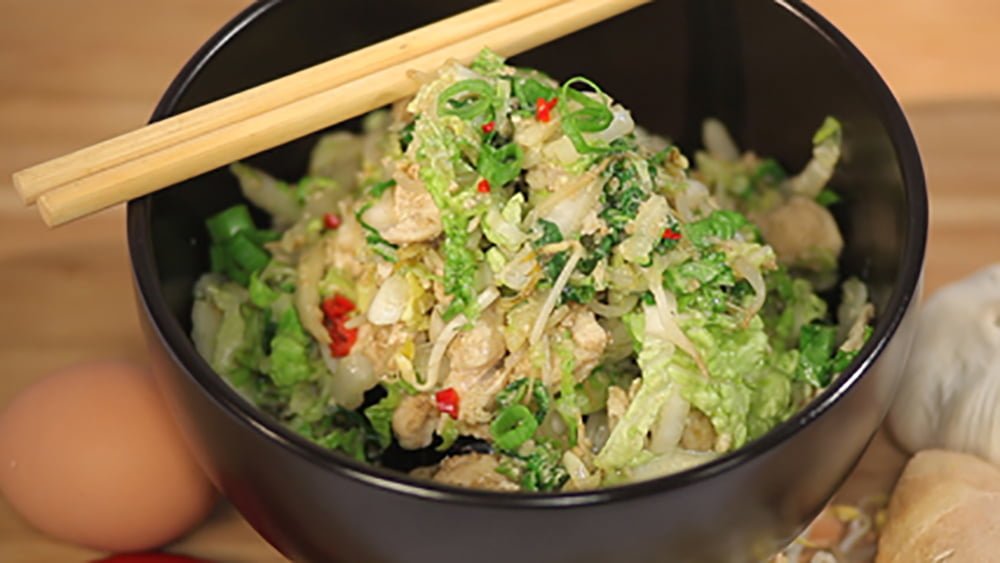 METHOD
Preheat oven to 180C.
In a bowl coat chicken pieces with Gomasio. Heat 1 tbs sesame oil in a wok or non stick pan, add chicken to cook for about 5 minutes. Remove chicken and wrap loosly in foil to keep warm and set aside in the oven.
Heat wok with remaining sesame oil, add garlic, ginger, chilli and cook for 30 seconds. Add cabbage to the pan, continually stiring for 2-3 minutes. Stir through egg for another 2 minutes. Add beansprouts and toss through until slightly wiltered. Remove from heat.
Mix together tamari, agave and plum vinegar. Sprinkle over cabbage and stir through. Slice chicken if pieces are too large and serve ontop of cabbage with fresh chopped shallots.