Linguine Puttanesca
INGREDIENTS
1 x 300g packet linguine
2 tbs Spiral olive oil
2 cloves garlic, sliced lengthways
1 onion, diced
3 anchovy fillets
2 tsp Spiral Instant Dashi
1 x 400g tin Spiral crushed tomatoes
½ cup water
1 tbs tomato paste
2 tsp sugar
1 tsp dried chilli flakes
½ cup black olives
1 cup basil leaves, chopped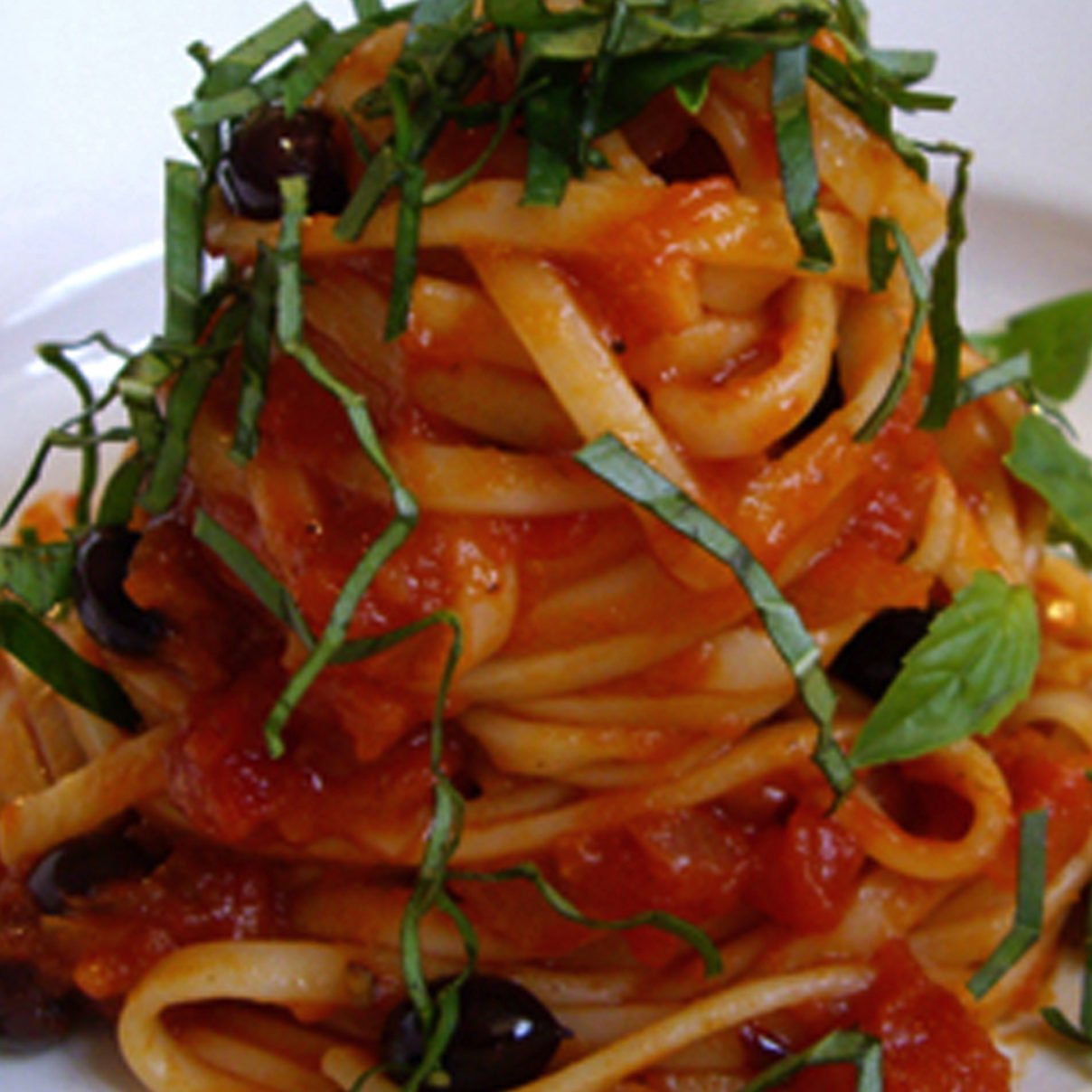 METHOD
Cook the linguine in a pot of salted boiling water for 6-8 minutes or until al-dente. Drain and set aside.
In a large non-stick frying pan, heat the oil over a medium heat. Add the garlic, onion and anchovy fillets and cook for 2-3 minutes or until the onions become transparent and the anchovy fillets start to break down. Add the dashi stock powder, crushed tomatoes, water, tomato paste, sugar and chilli flakes and combine well. Simmer for 5 minutes or until the sauce has thickened. Add the olives, basil and cooked linguine and gently stir to coat the pasta and heat through.
Serve in bowls and top with a few extra basil leaves.