Stir Fried Mushroom Bifun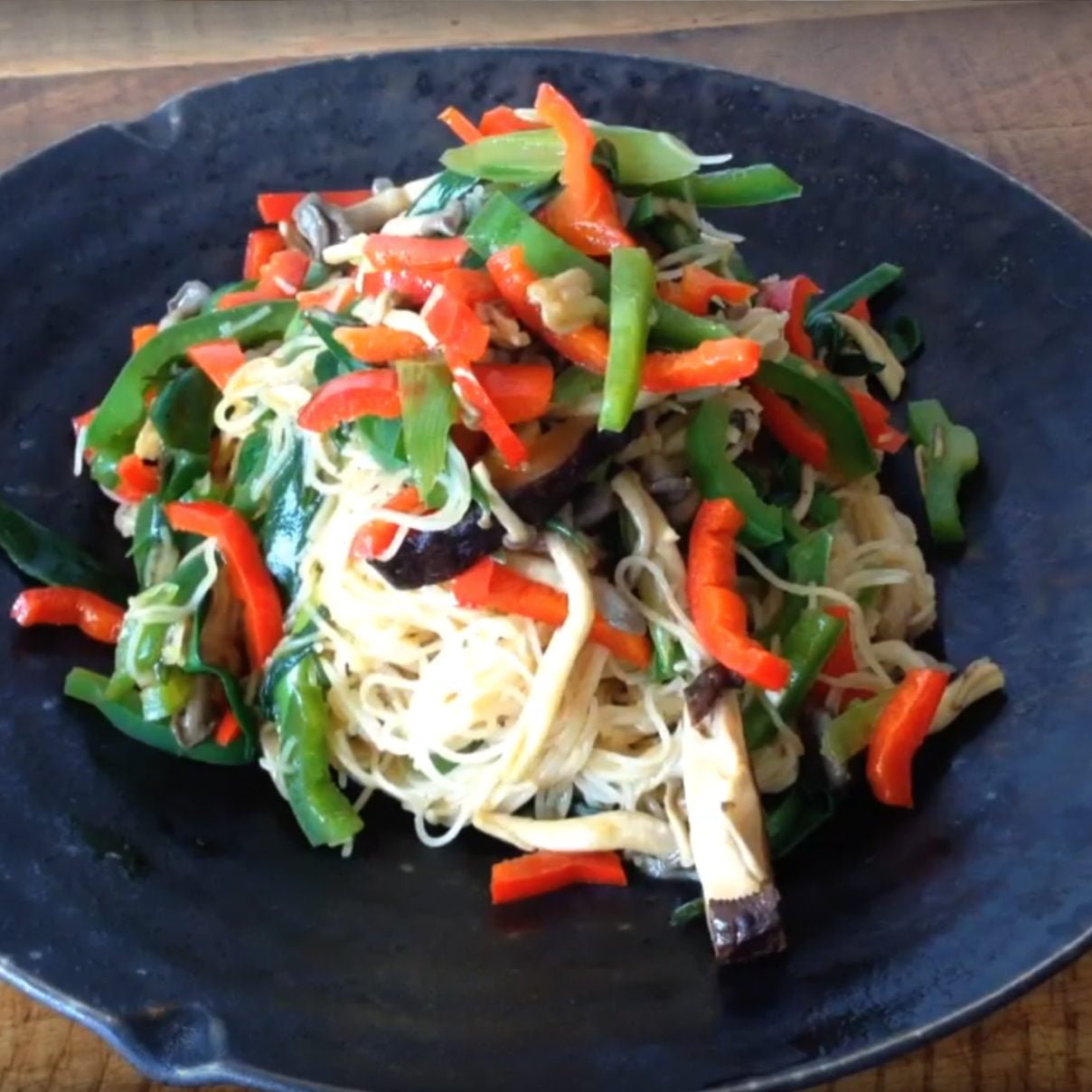 METHOD
Soak thinly sliced shiitake mushroom in warm water for 20 minutes.
Soak bifun noodle in warm water as per packet instructions.
Heat the olive oil in a large pan, add the chopped garlic, shimeji mushroom, red capsicum, green capsicum, sea salt and sauté, stirring for 2 minutes. Add green onion and sliced shiitake mushroom and stir fry for 30 seconds.
Add bifun noodle, dashi powder, salt, pepper and tamari and stir through until the  noodles are coated.
Serve and enjoy.