Sweet Potato with Tamari Maple Glaze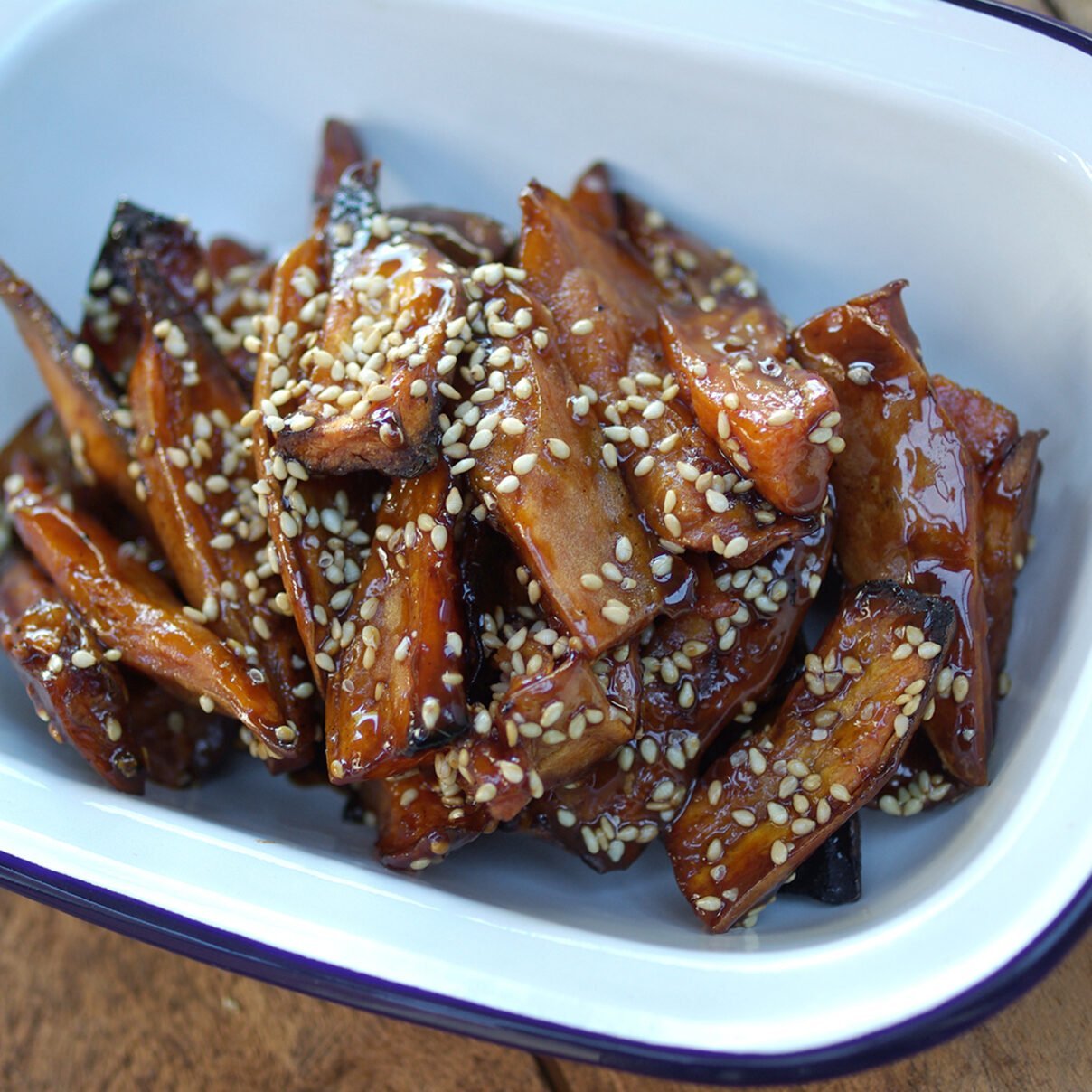 METHOD
1. Preheat the oven to 200C.
2. In a mixing bowl, combine coconut oil and sweet potato.
3. Line the oven tray with a baking sheet and place the sweet potato and bake for about 20 minutes until they become tender and the surface turns a light brown. Keep warm in the oven.
4. In a pot or frying pan, add sauce ingredients and heat it, when small bubbles appear and the sauce thickens, add the warm sweet potato. Turn off the heat and toss well.
5. Sprinkle toasted sesame seeds.