Tamari & Maple Oven-Baked Pumpkin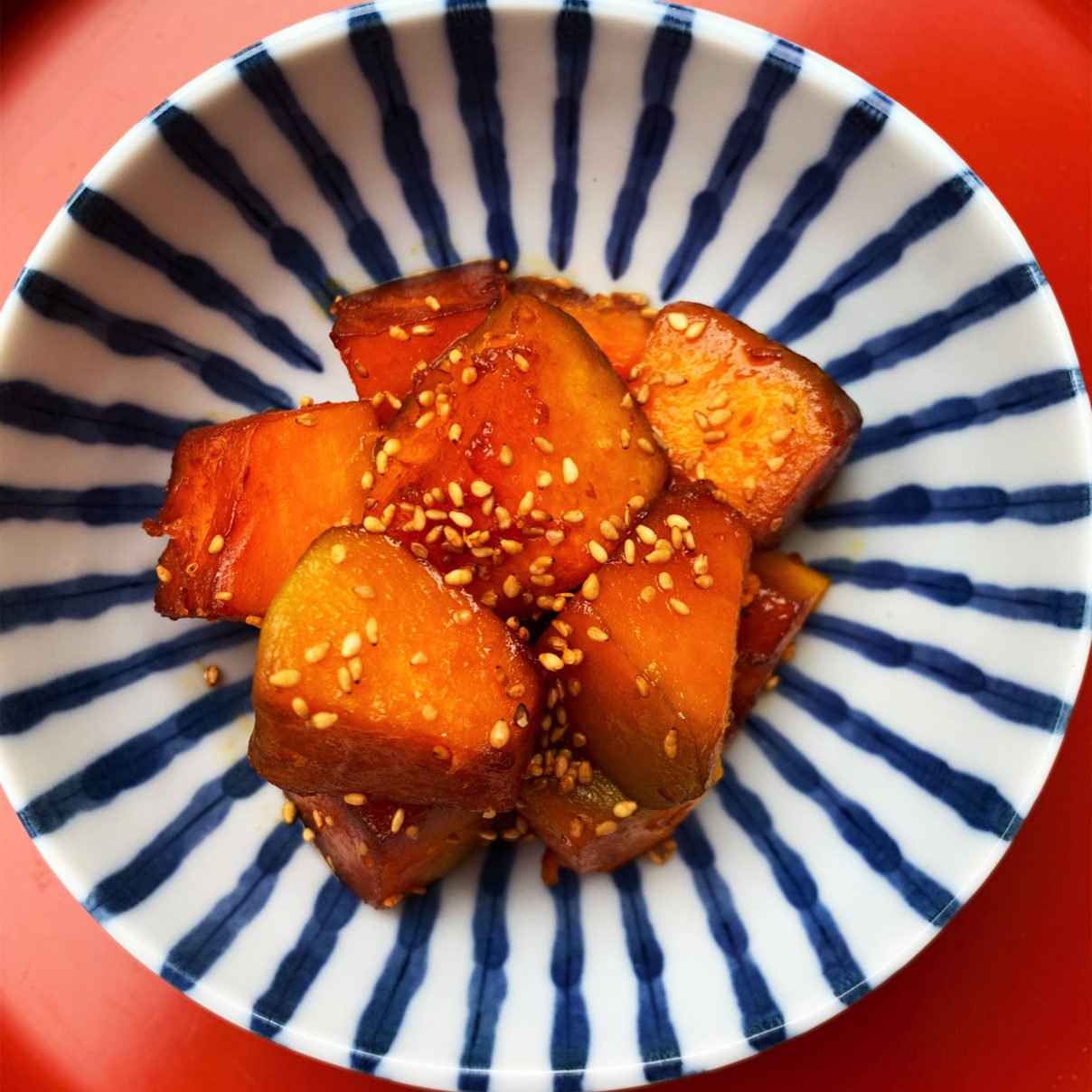 METHOD
Preheat the oven to 200 degrees.
On a baking pan, spread baking sheet and place cut pumpkins.
Drizzle oil over the pumpkin and toss, bake for about 10 minutes until the pumpkins are half-cooked, still a little crunchy.
Drizzle mixture of Tamari & maple syrup, gently toss and bake further for 5-10 minutes (depending on the size of the pumpkin and oven temperature) until the pumpkin tender enough to serve.
Sprinkle Furikake over the baked pumpkin.