Teriyaki Tofu Steak with Vegetables
INGREDIENTS
250-300g Firm Tofu cut into 3-4cm cubes. Drain pat dry with paper towel.
1/2 red capsicum, cut into bite size pieces
4-6 spring onions, cut into 2-3cm sections
4-6 mushrooms halved or quartered
3 Tbsp Spiral Sesame oil
Flour
Teriyaki Sauce
4 Tbsp Spiral Organic Tamari
4 Tbsp Spiral Mirin
2 Tbsp caster sugar
2 Tbsp Sake (Optional)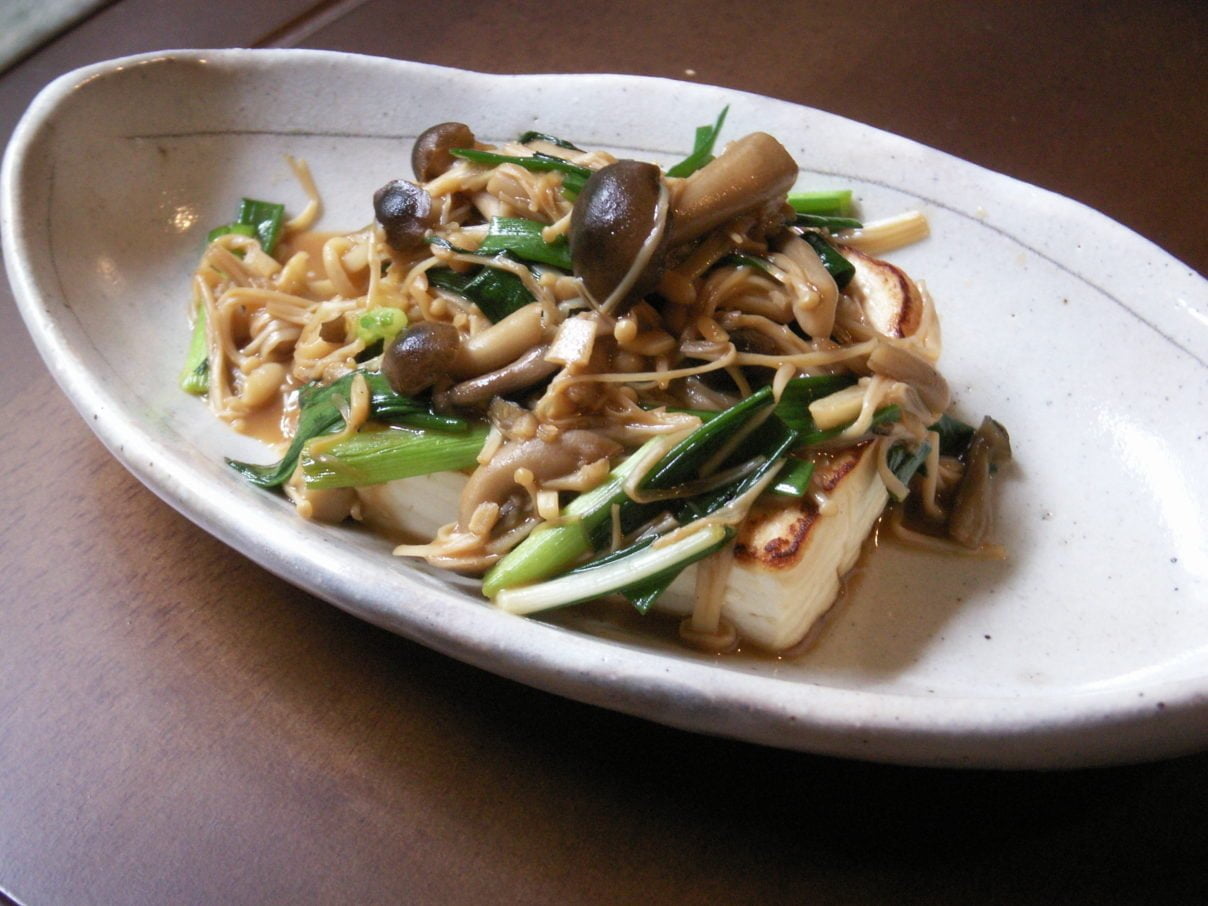 METHOD
In a bowl mix all the Teriyaki sauce ingredients together and set aside. Lightly flour tofu.
In a frying pan, heat the sesame oil, add the tofu and cook until both sides become golden brown. Remove from pan and set aside.
In the same frying pan, add a little oil, stir fry red capsicum and mushrooms. Add the tofu back into the pan and add the teriyaki sauce. Add spring onion and heat through till sauce thickens a little. Serve and enjoy!