Teriyaki Tofu/Chicken Burger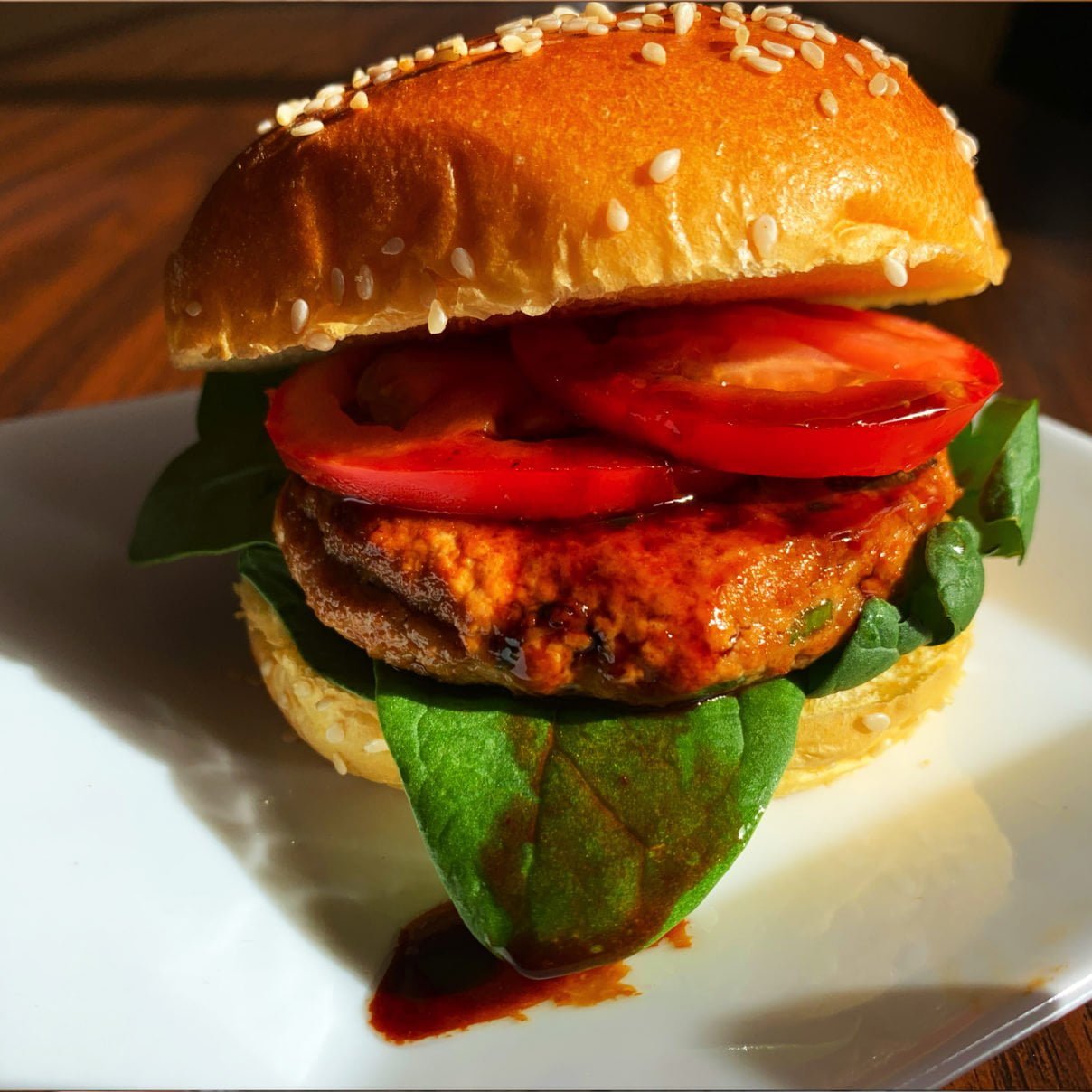 METHOD
In a large bowl add all of the Burger ingredients together and mix well, might want to use your hands to help break up the tofu. Divide into small/medium patties by rolling and flattening with your palms.
In a seperate bowl mix the Teriyaki sauce ingredients together, set aside.
In a fry pan, heat the sesame oil and cook the burger patties. When cooked leaving the pan on the heat pour the Teriyaki sauce over the patties and heat until the sauce becomes thick.
This Tofu/Chicken burger is yummy served with salad or placed in a toasted roll.