Tofu Crème Brulee
INGREDIENTS
You will need 6 ramekins/small ovenproof jars for this recipe
2 packs x Tofu, drained (liquid discarded)
250g caster sugar, plus extra to brulee
2 tsp vanilla bean paste
4 tbsp plain flour
4 tbsp cornflour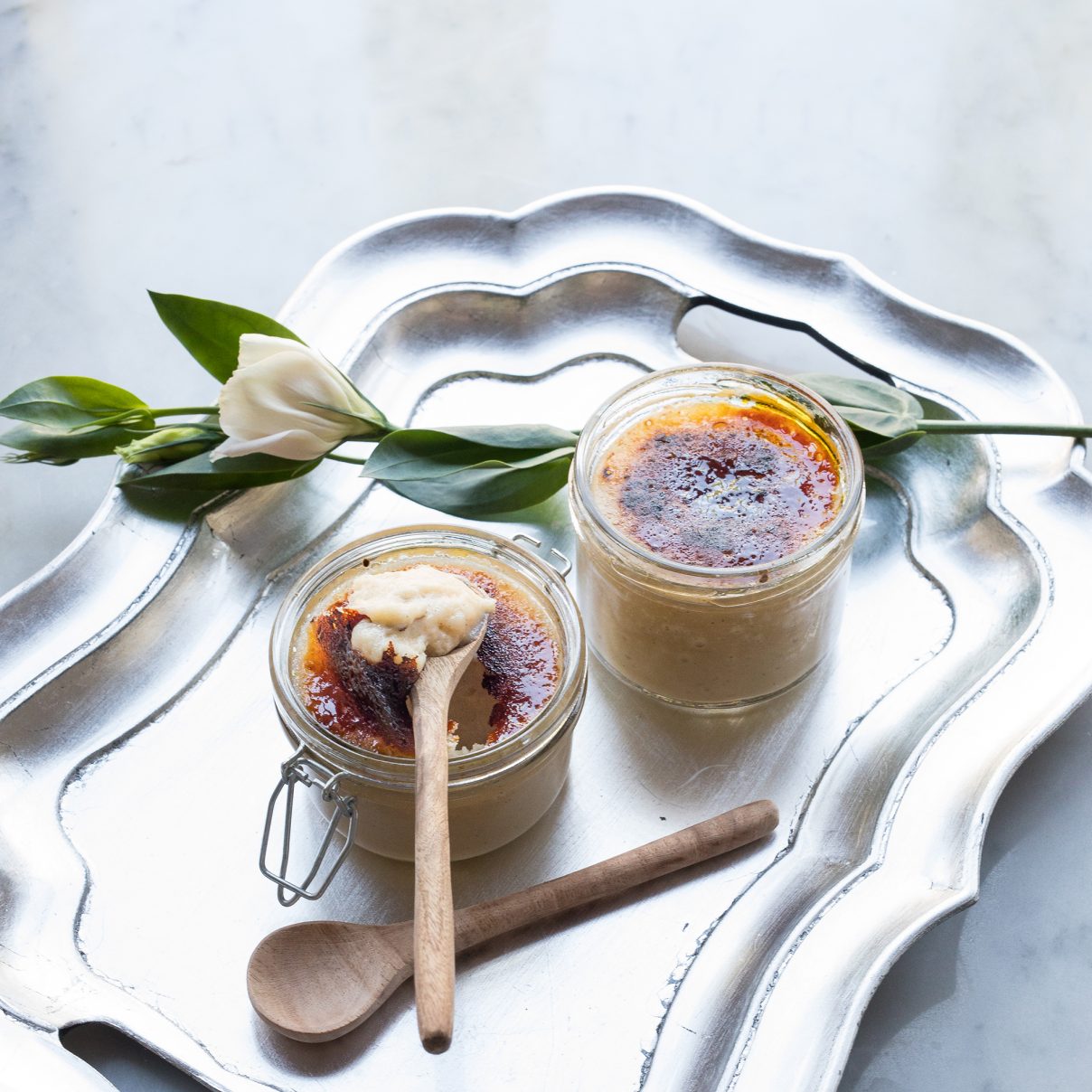 METHOD
Preheat oven to 150ºC (130ºC fan).  Fill a kettle and bring water to the boil.
Place drained tofu in a blender and blitz until smooth.  Add sugar and vanilla bean paste and blend.  Add both flours and pulse until just combined.
Pour the custard evenly between ramekins/jars.  Place jars into a large, deep oven-safe tray.  Pour boiling water into the tray so that water comes about half way up the sides of the jars (be careful not to get water into the custards!).
Bake for 30 mins or until set.  Remove jars from water, sprinkle each with about ½ tsp sugar and use a blowtorch to caramelise the sugar (if you don't own a blowtorch you can also place the brulees under an oven grill to caramelise).  Serve immediately.