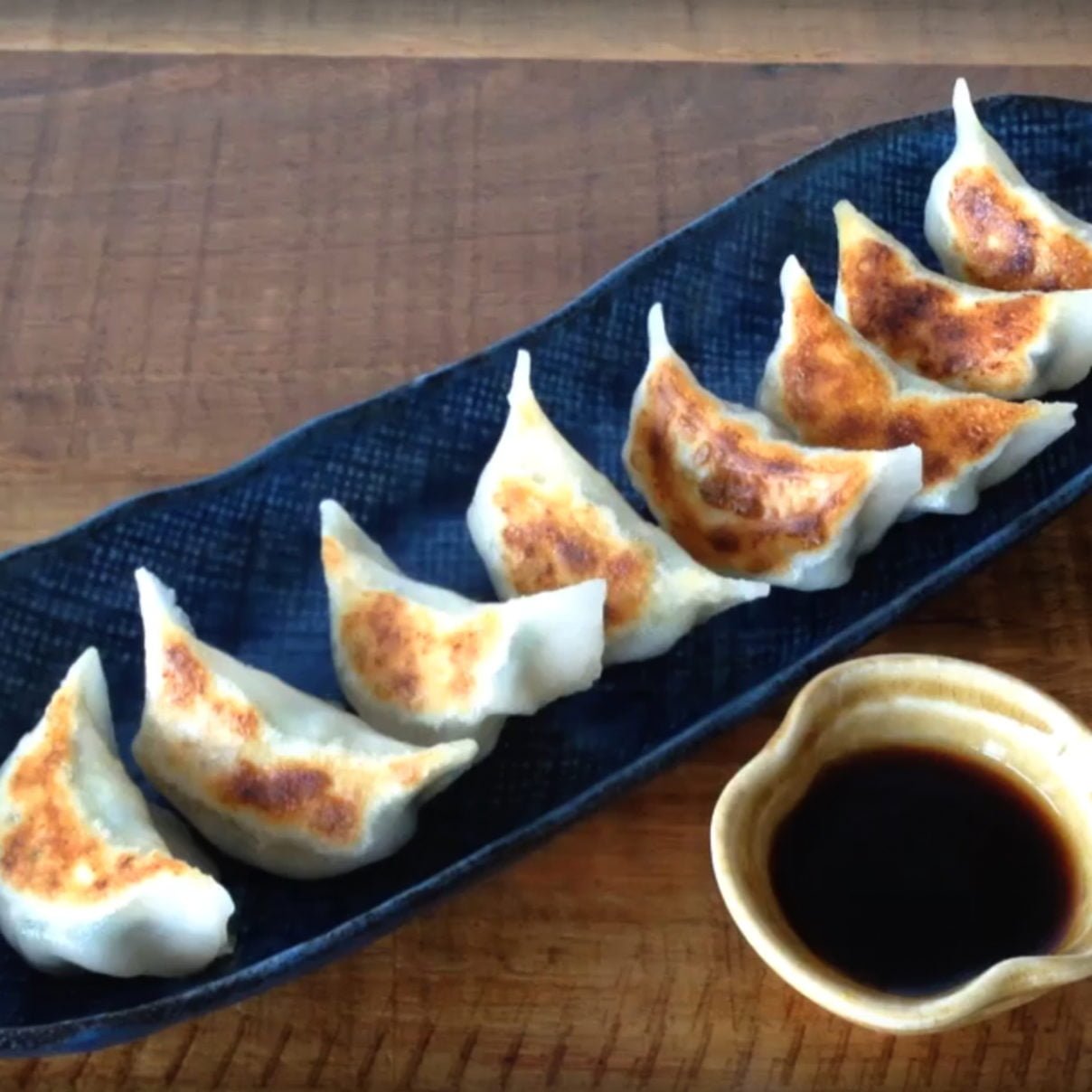 METHOD
Combine cabbage, daikon leaves, mushroom, chives, silken tofu, sea salt, black pepper, shoyu and sesame oil in a bowl and combine well. Place gyoza wrappers in the palm of your hand, then place a spoonful of filling into the center of the sheet.
Using a finger, rub water around the edge of the wrapper and press the sides together to seal. Rub a little more water along the rim of the seam and pleat together.
Gently tap the bottom of the gyoza on a hand surface to flatten and fix into shape. On a medium to high heat, add oil to the frying pan. Add the gyoza in rows to the pan. Fry until the gyoza is just starting to brown on the bottom. Add approximately ½ cup water to the pan and immediately cover with a lid.
Steam for 4-5 min, remove the lid and let the remaining water evaporate. Add the remaining oil and fry until the bottoms are golden brown and crispy.
Meanwhile make the dipping sauce. Place shoyu, apple cider vinegar and shichimi pepper in a small bowl. Stir to combine.
Serve gyoza with dipping sauce and enjoy!