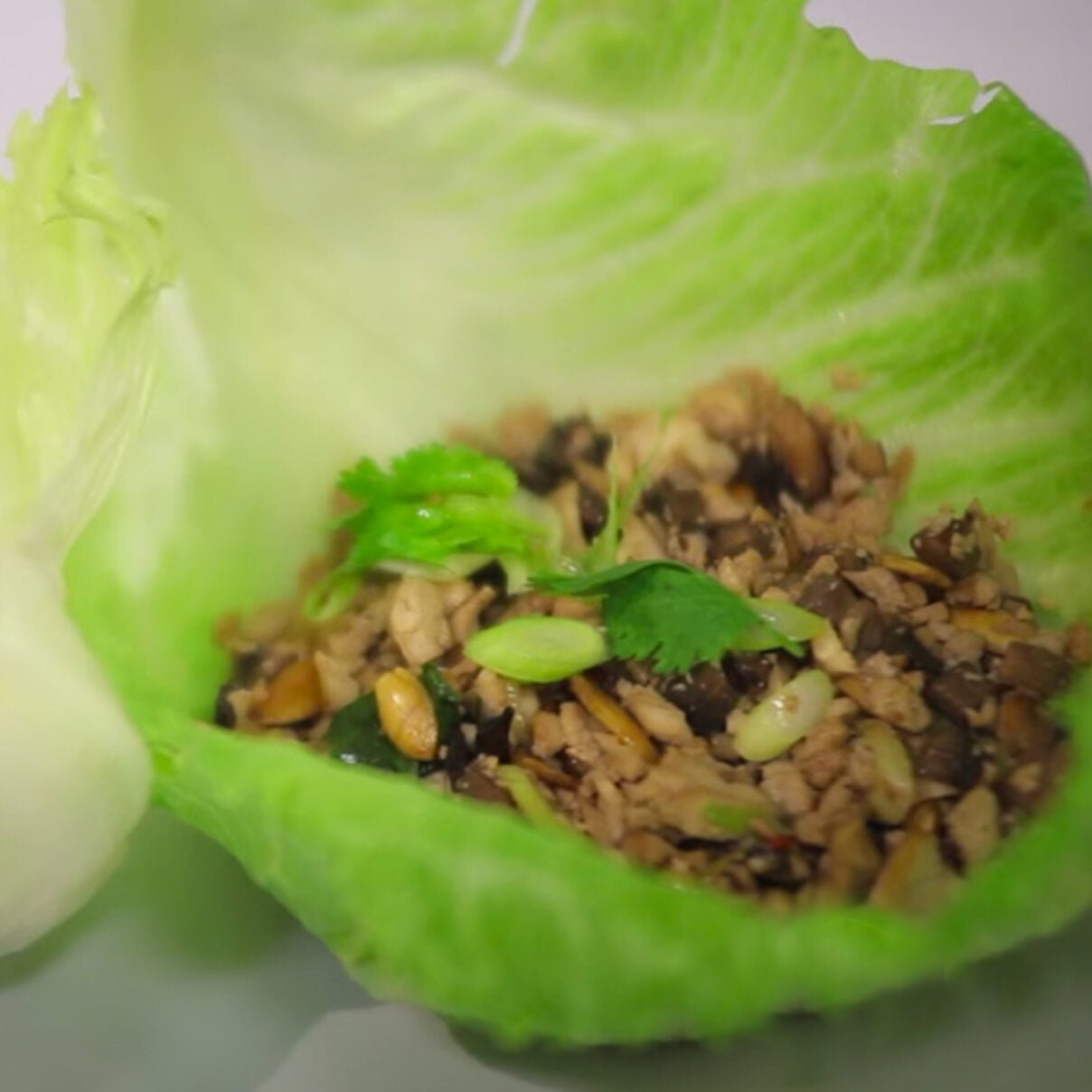 METHOD
Cut Tofu into cubes and place in a pan filled with water. Bring to the boil and wait for the Tofu to rise to the surface. Drain water and transfer Tofu to a food processor and process to a course consistency.
In a Wok, heat 1Tbs Sesame Oil, add mushrooms, garlic, chilli and crushed coriander root. Stir-fry for 3-4 minutes. Add the minced tofu, tamari and 3/4 of the shallots to the wok and stir through. Add the lemon juice, pumpkin seeds and coriander leaves, turn heat off and stir through ready to serve.
To serve spoon mixture into individual lettuce leave cups, garnish with coriander leaves and serve.