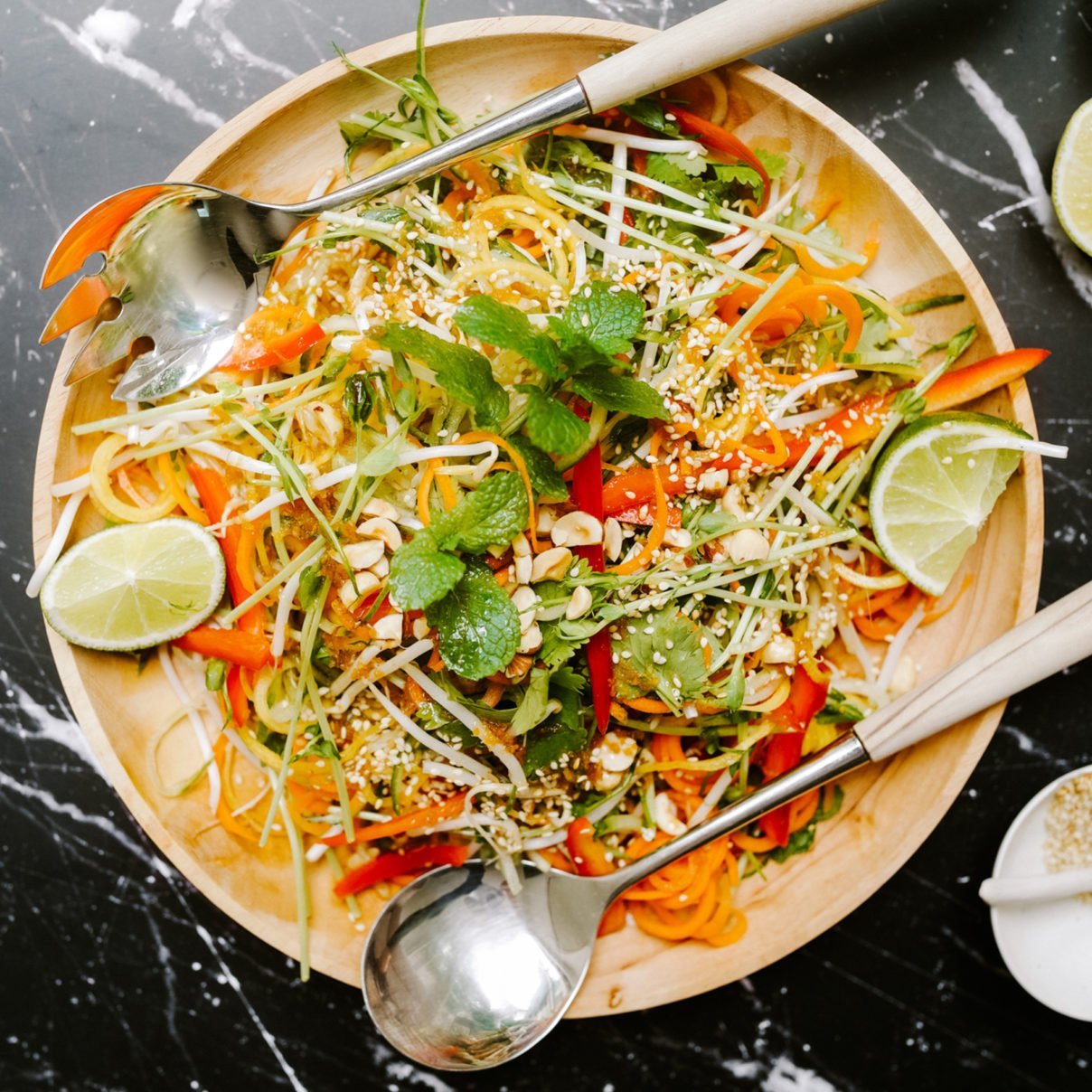 METHOD
1. Firstly, prepare dressing. Place all dressing ingredients in a small bowl, mix well and set aside.
2. Prepare rice noodles as per instructions (place in warm water and allow to soak for 3 – 5 minutes), drain and allow to cool.
3. Place cooked noodles and vegetables/herbs in a bowl, mix well.
4. Add dressing and gently toss through salad.
5. Top with crushed hazelnuts and snow pea sprouts (if using) and serve with lime wedges.