Wakame Tofu Shiitake Soup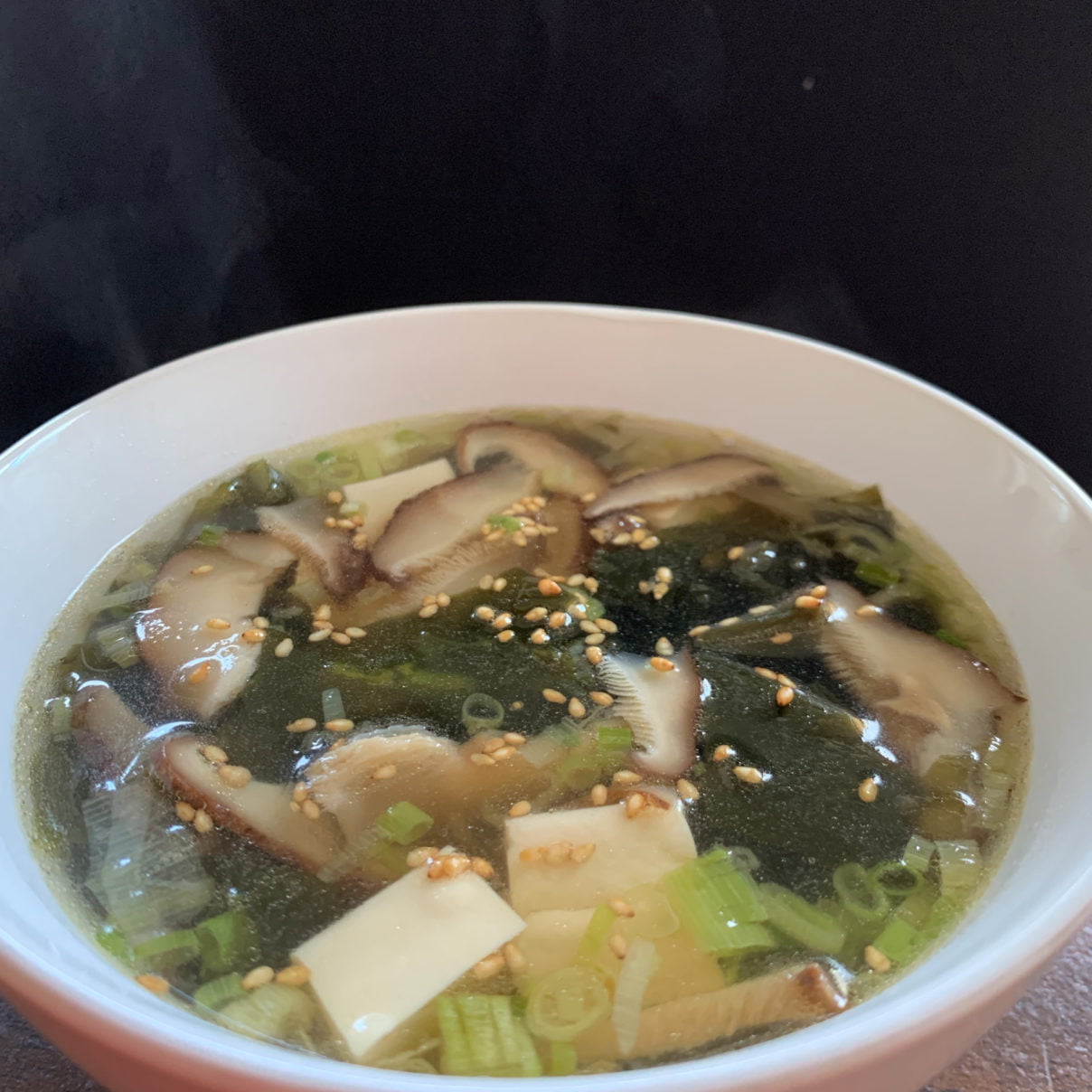 METHOD
1. In a pot, add water, soaked wakame water and soaked shiitake water. Heat and add the sachet of dashi, tamari, and mirin.
2. Add shiitake, cook until soft, then add tofu and wakame, heat through.
3. Salt and pepper to taste. Add squeezed ginger juice and spring onion and stir.
4. Transfer into soup bowls, drizzle sesame oil and sprinkle furikake (or toasted sesame seeds) and serve.