Avocado & Smoked Salmon Bowl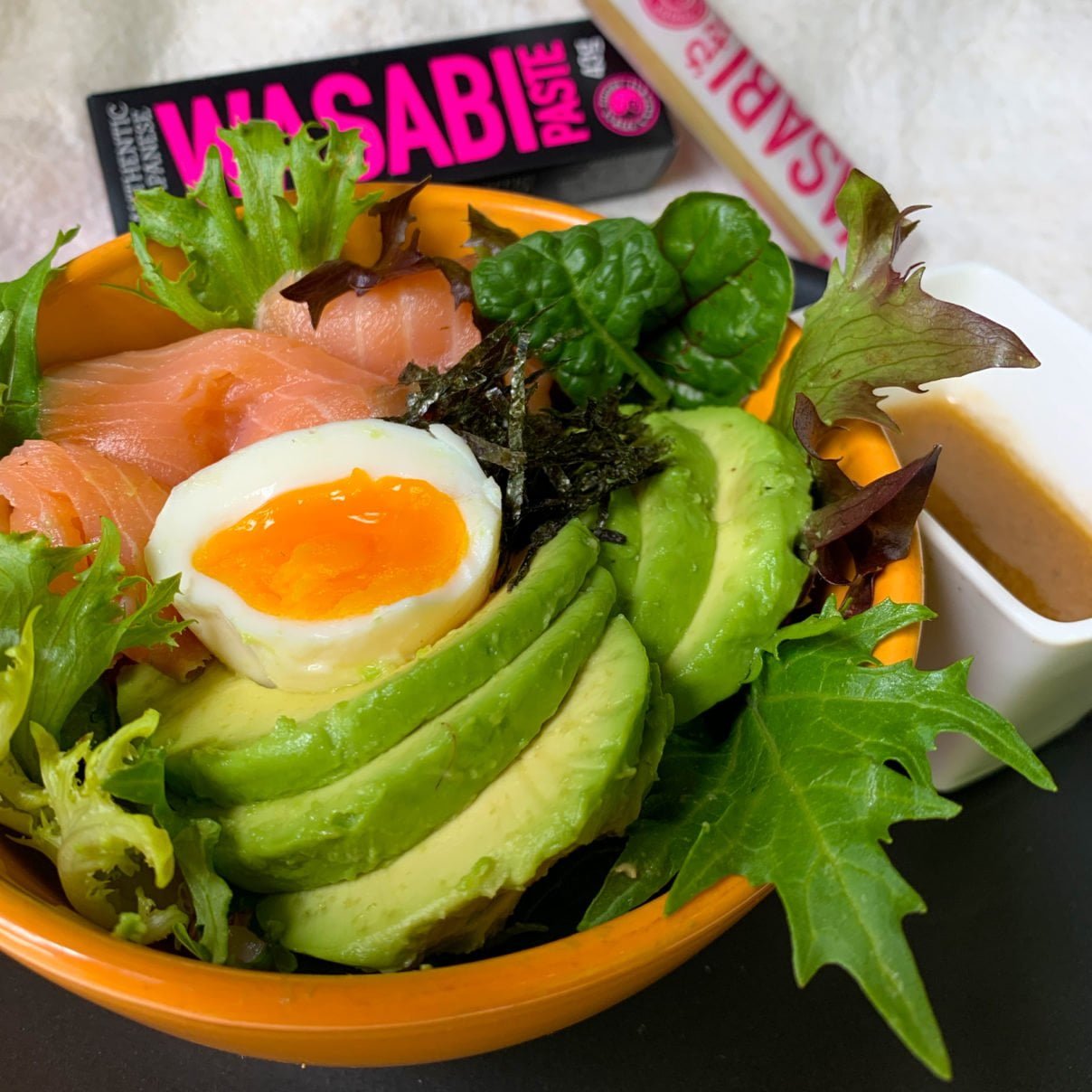 METHOD
In a jar, mix all the ingredients for the wasabi dressing and shake well. Set aside.
Cook rice – wash and rinse sushi rice repeatedly until the water becomes clear, drain, and cook with 1 1/4C water. (For brown rice, soak in water overnight, and drained, cook with 2C water.)
When rice is cooked, pour the sushi vinegar, mix with a spatula and cool down to room temperature.
In a bowl, place rice and salad leaves, smoked salmon and sliced avocado on top, with the egg in the centre.
Place nori and pour the dressing when eating.
*Tuna or salmon sashimi, tofu can be placed on top.