Bahn Mi (Vietnamese roll)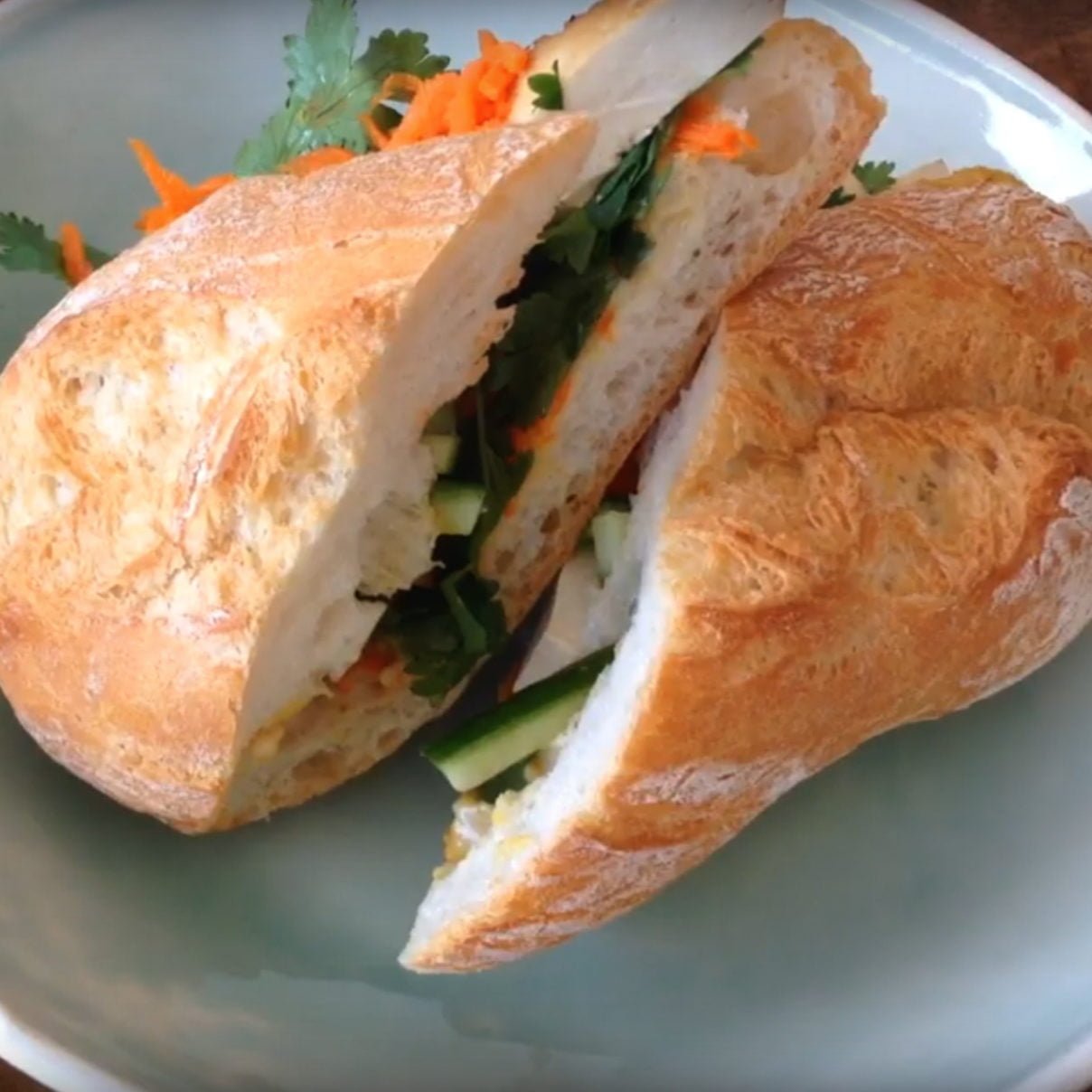 METHOD
Cut the smoked tofu into 1cm slices and cut each slice into 5cm rectangles. Combine the sliced carrot and sushi vinegar into a small bowl.
Cut the cucumber into 5cm strips. Split the baguette horizontally.
Spread the mayooh and mustard on the bottom half of the baguette, then top with the marinated carrot, fresh coriander leaves, smoked tofu, and sliced cucumber. Season to taste.
Cut into 2, and enjoy!