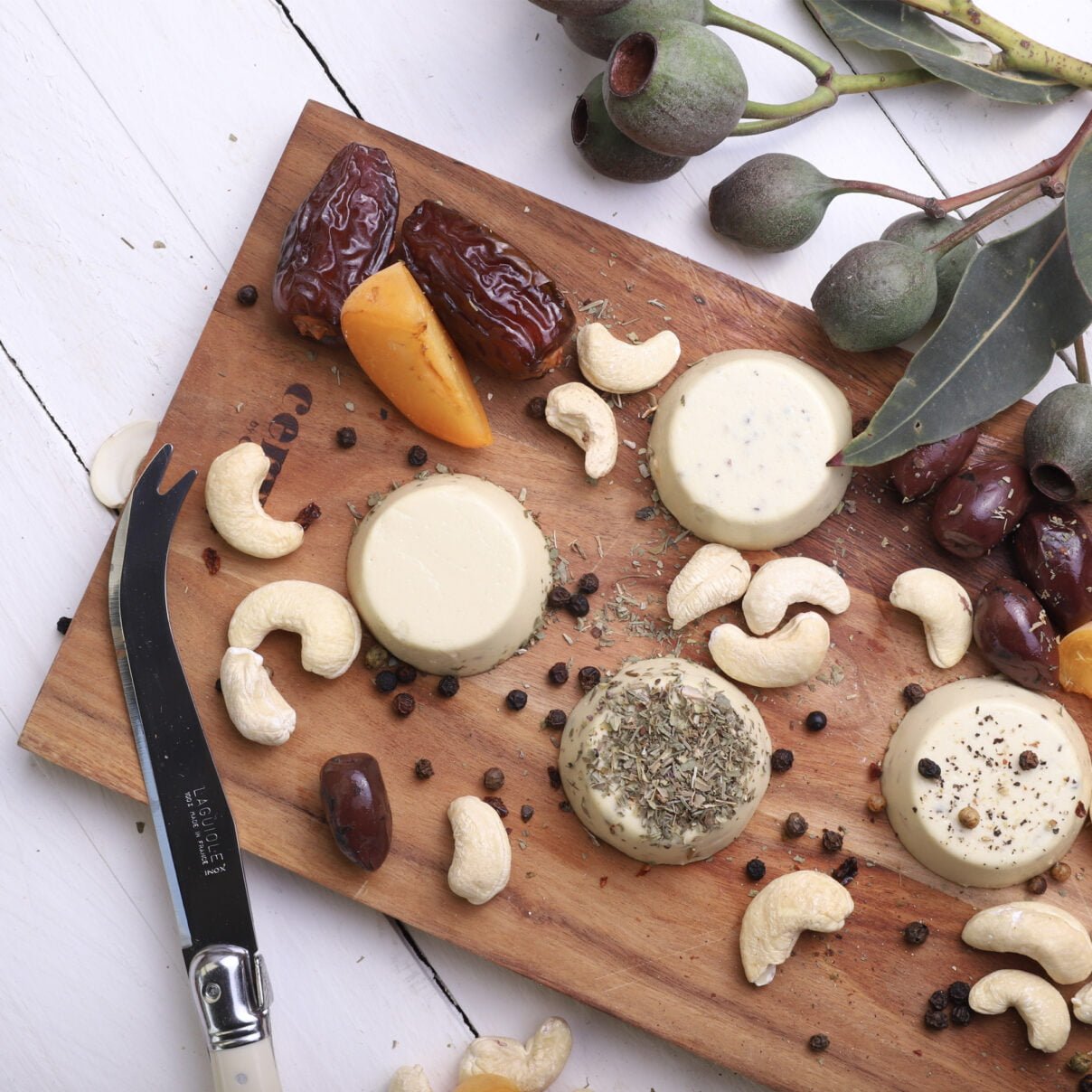 METHOD
1. Spray oil on a mini muffin or ice cube tray or a round dish/deep plate for large pieces.
2. Place the cashews, 1/3 cup water, lemon juice, coconut oil, tahini, salt, mustard, yeast and garlic powder and mix in a blender until smooth. Set aside.
3. In a small saucepan, add 1 cup of water and the Kanten (Agar) flakes and bring to the boil. Reduce the heat for 1 minute, then add into the cheese mixture in the blender and blend until smooth.
4. Immediately pour the mixture into the tray or dish as the mixture sets very quickly. Refrigerate until firm.
5. When removing from the tray or dish, insert a knife along the edges and take them out gently. Place upside down onto a plate or cutting board. Serve with chips.
*To make larger sized pieces, use 1 ½ -2 Tbsp Kanten (Agar) flakes to allow the centre to set better.
**Mix with your favourite optional flavour ingredients to cheese Kanten mixture before pouring to tray.