Coconut Curry Chicken Soup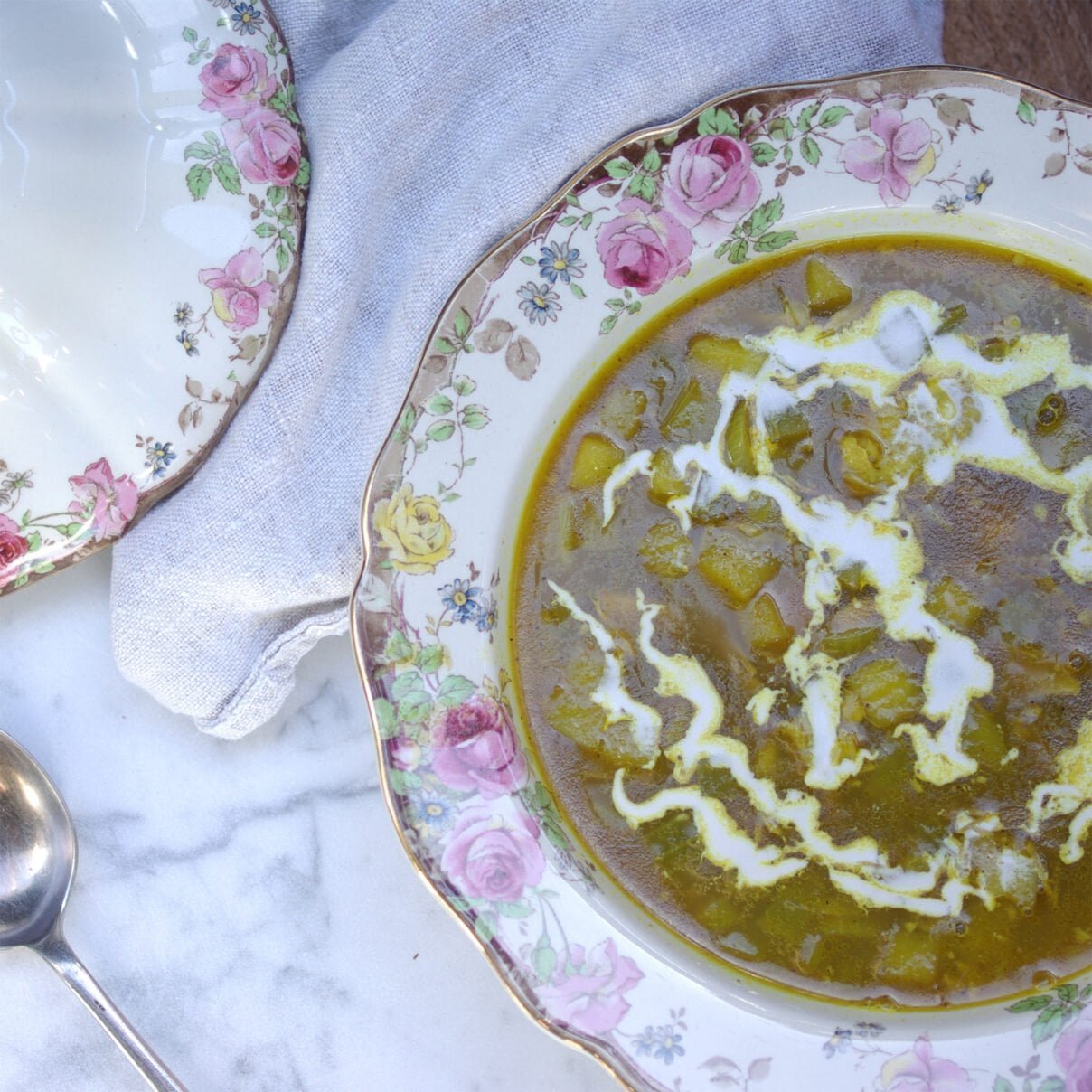 METHOD
1. In a large pot, heat 6C water, add chicken, salt, carrot, onion, and celery, bring to the boil. Reduce heat and simmer for half an hour. Drain and separate the broth and chicken. Discard the vegetables.
2. In a medium pot, melt the coconut oil and add onion, celery and apple, stir well.
3. Add curry powder to stir through and add broth.
4. Heat the soup, add the coconut milk and stir.
5. Add shirataki rice, when it comes to the boil, reduce the heat and simmer until the onion, celery and apple are soft.
6. While simmering the soup, remove the chicken meat from the bone and shred. Add to the soup.
7. Salt and pepper to taste. Garnish with coriander.
Cheat: Instead of doing step 1, 1L low salt chicken stock can be used. Add 400g of cooked shredded chicken breast to the soup.