Dry-Fried Green Beans with Miso & Sesame Seeds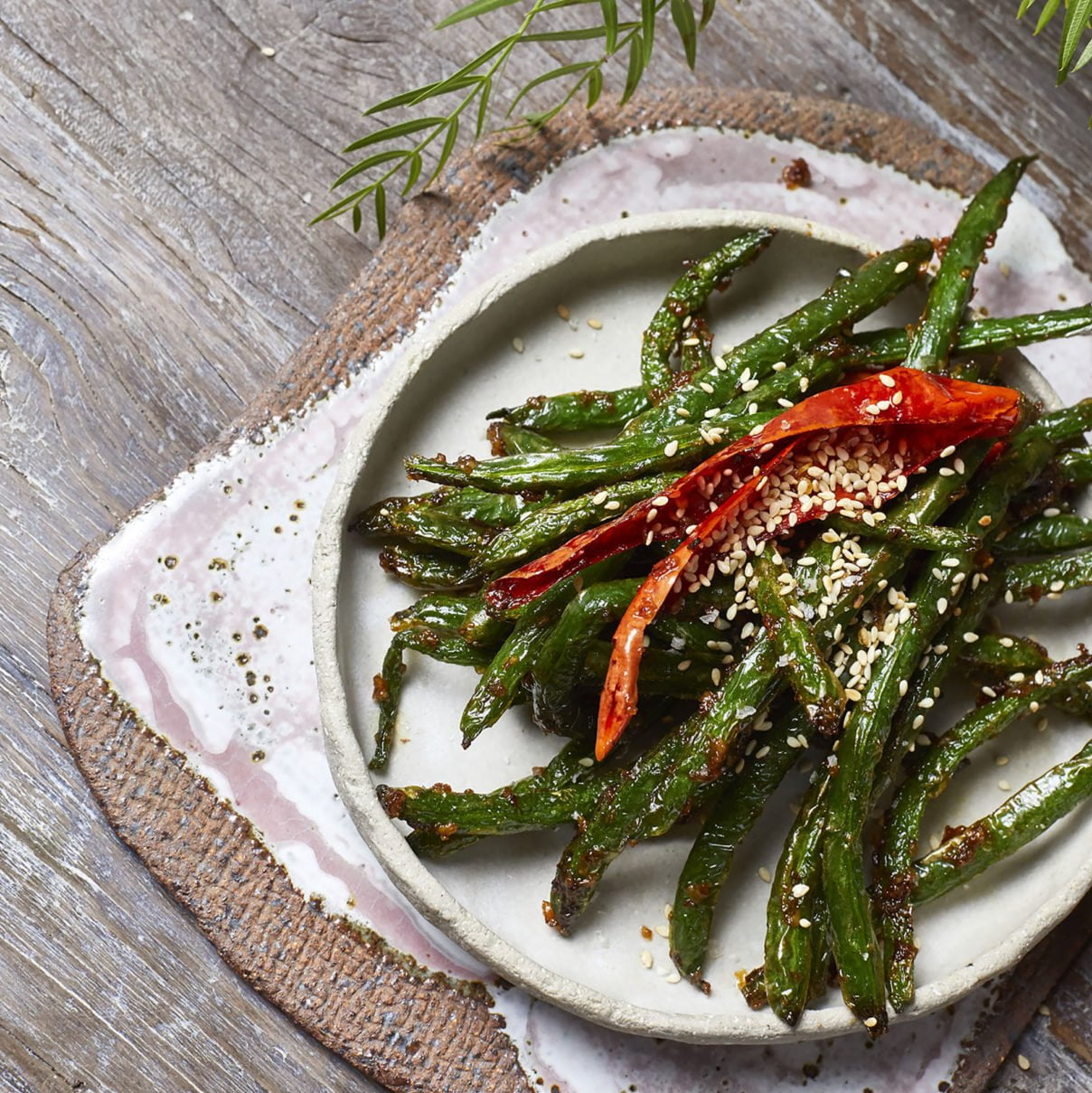 METHOD
Combine miso paste and rice syrup in a bowl, mixing well with a fork. Add garlic, sesame oil and water and mix thoroughly.
Heat oil in a hot wok until surface seems to shimmer slightly. Fry beans for 1 – 2 minutes, or until just tender and slightly wilted. Using a slotted spoon, remove from oil, drain on paper towel and set aside.
Carefully drain hot oil from wok and wipe clean with paper towel. Add miso paste mixture and cook over a high heat for 2 minutes, stirring the whole time. Toss in reserved beans and chilies and stir-fry for 2 to 3 minutes – the beans should be just coated in the paste.
Serve immediately, garnished with sea salt flakes and sesame seeds.