Hand-rolled Sushi As-You-Like-It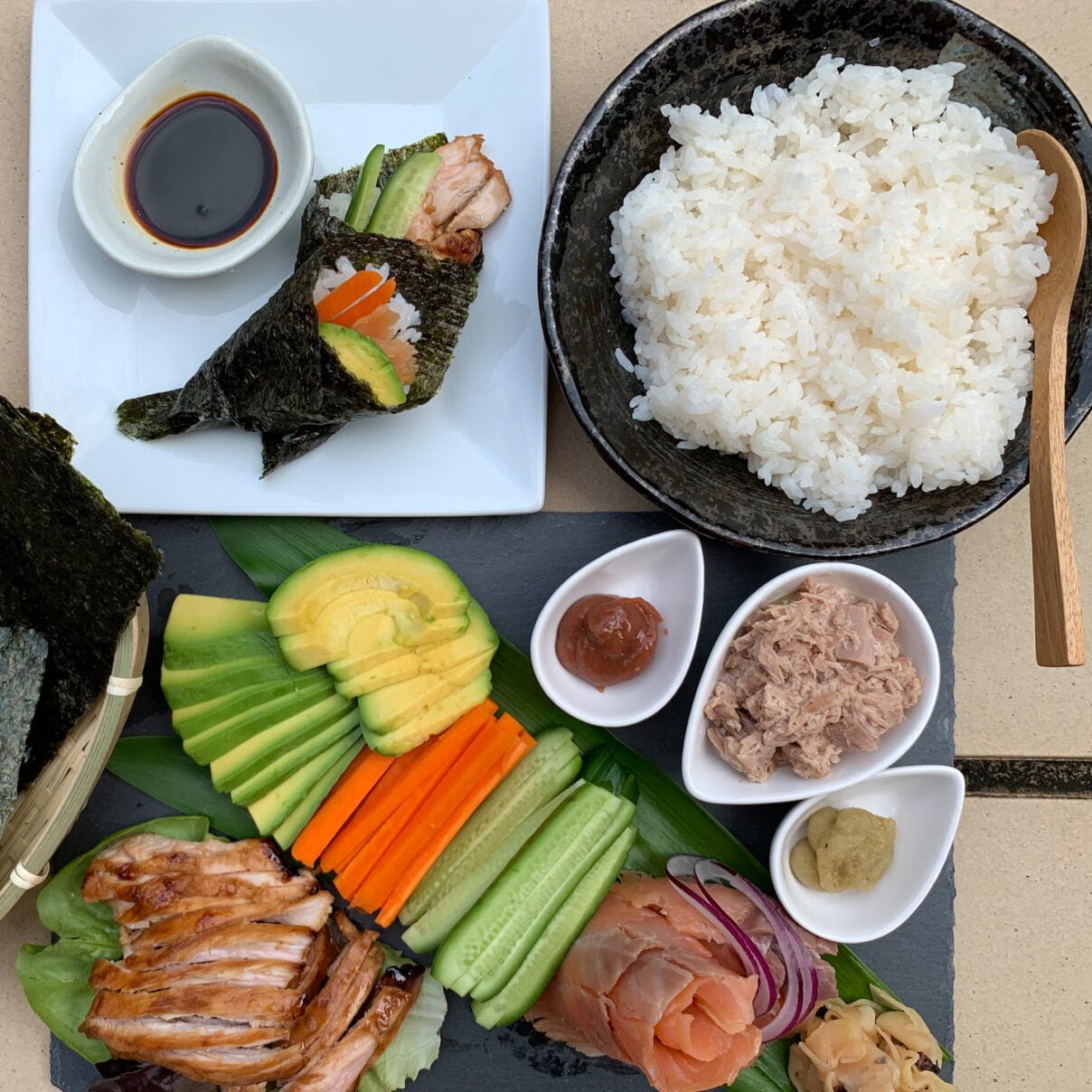 METHOD
1. Cook sushi rice using a pot or a rice cooker, according to package instructions.
2. Once cooked, fluff rice and transfer to a large bowl.
5. While the rice is warm, sprinkle sushi vinegar over the rice, mix with a spatula, cutting and flipping to avoid the rice becoming sticky and lumpy. Cool down to room temperature and set aside. Cover with cling wrap to prevent it from drying.
6. Heat a small frying pan, add 1tsp oil, sauté chicken, season with teriyaki mixture, remove from heat, cool down and cut into thin strips.
7. Arrange all ingredients on a large serving plate or platter. Place rice in serving bowl, nori on a plate and condiments in separate tiny dishes.
How to eat
Place 1Tbsp rice on a Nori sheet and spread thinly using a fork (too much rice will make it hard to roll). Add a little wasabi or umeboshi purée on the rice if desired.
Add 1 or 2 of your preferred rolling ingredients in the centre and wrap or roll. Dip in shoyu/Tamari, and enjoy!
Serve with a bowl of miso soup.