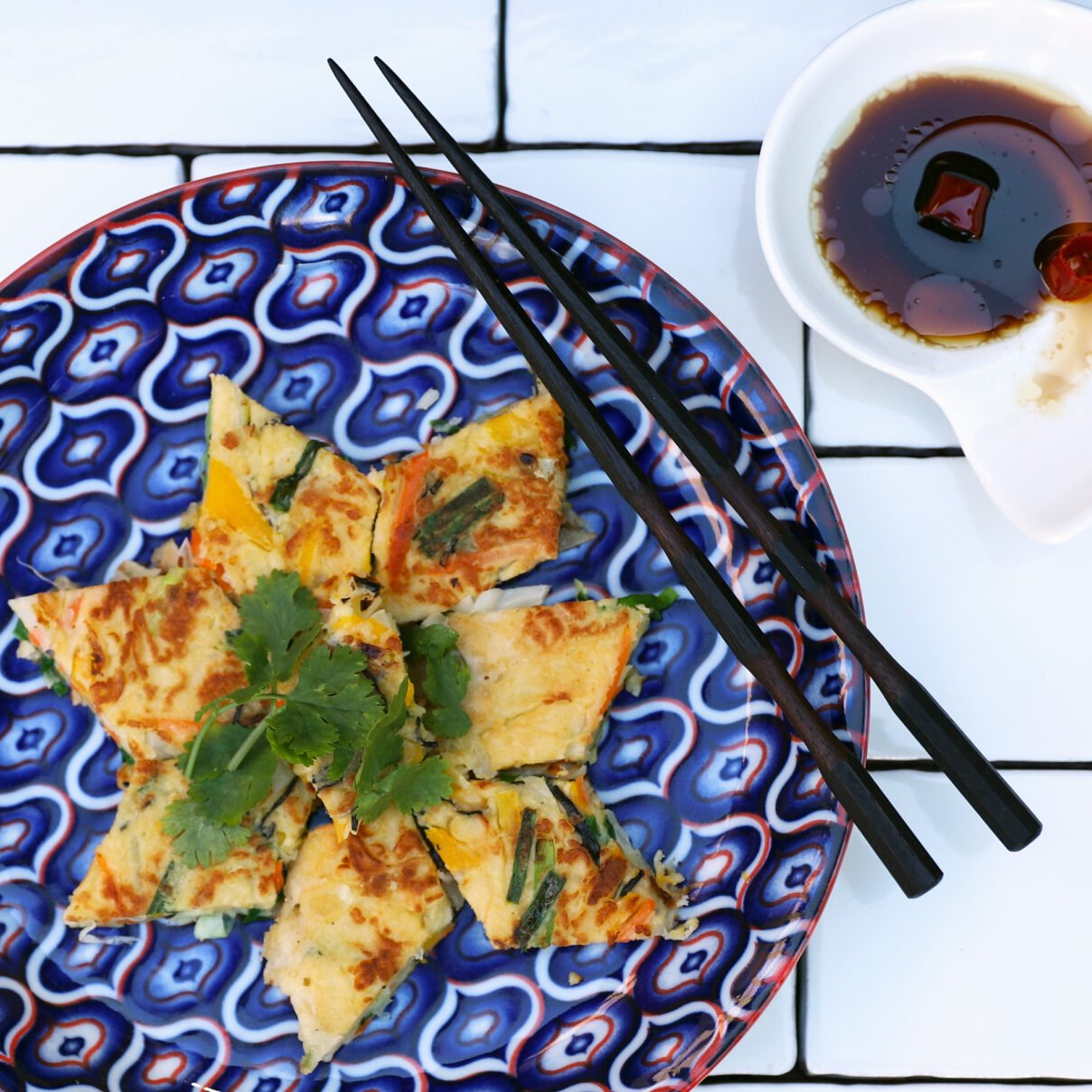 METHOD
1. Mix Ponzu and sesame oil to make the dipping sauce. Add a dash of chili oil if desired. Set aside.
2. Mix all batter ingredients together in a bowl. Add vegetables, Arame, ginger and combine.
3. Heat 1-2Tbsp sesame oil in a thick frying pan. Ladle the mixture into the pan, spread into a circle about 20cm in diameter.
4. Cook for about 2-3 minutes or until the base of the pancake is golden brown. Lower the heat and cook for another 2-3 minutes flipping repeatedly. Do the same for the other side until the vegetables are cooked and the surface of the pancake becomes crispy. Serve with dipping sauce and enjoy