Mirin & Tamari Dressed Seafood Salad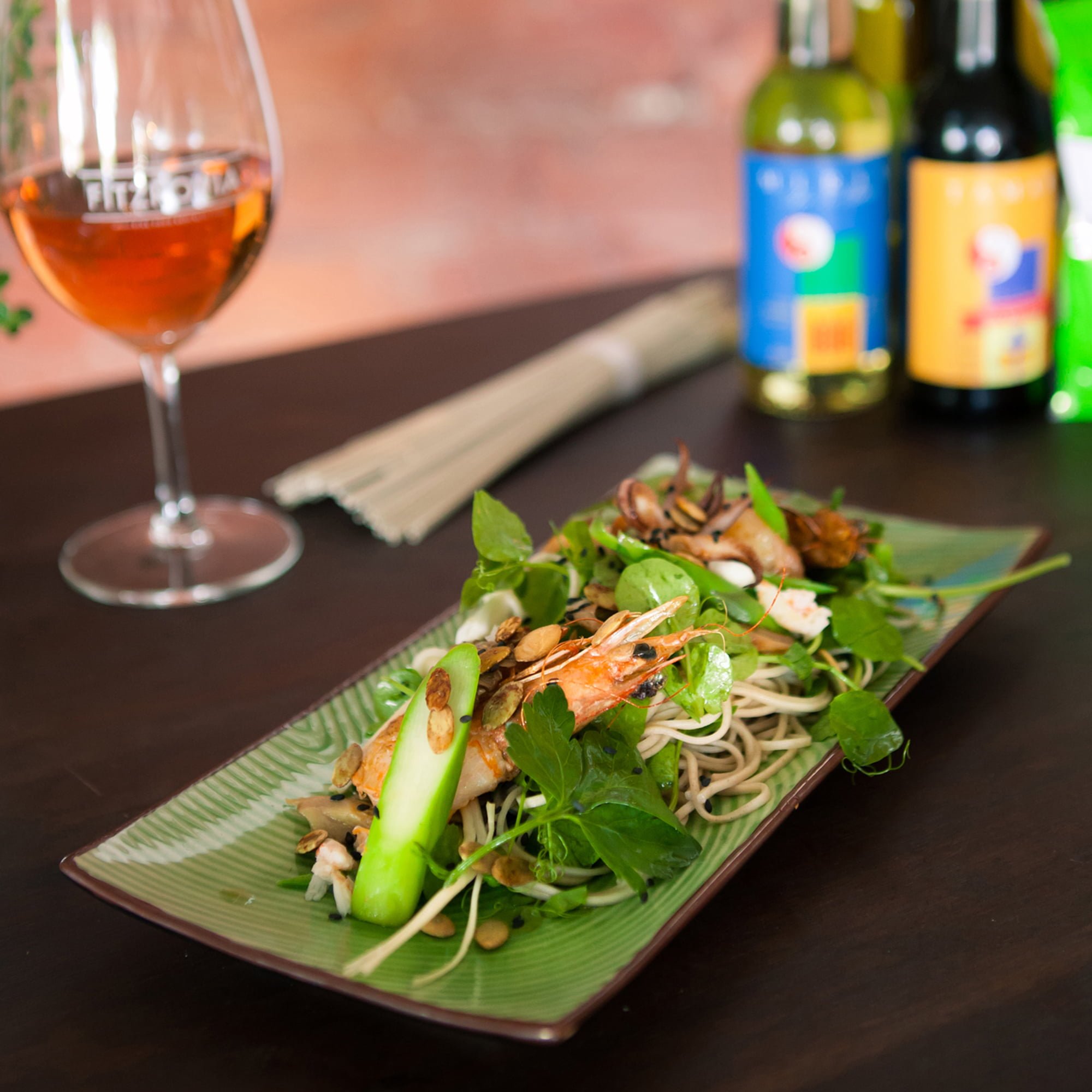 METHOD
Prepare the prawns by cutting through the shell along the length of the tail and removing the digestive tract, without removing the shell.
Remove the tentacles from the calamari, clean and cut the tubes into 1cm round.
Finely chop the garlic and ginger, and mix with the tamari and mirin.
Heat 20 ml of the avocado oil in a non-stick pan, add the oyster mushrooms and sauté well. Add the prawns and continue cooking. When almost cooked through, add in the calamari and the tamari mix. Bring to the simmer, remove from the heat immediately and place aside to chill, folding through the wasabi at the last minute.
Prepare the asparagus and snow peas by cutting the asparagus on an angle into 5 'bias' cuts, and julienning the snow peas lengthways. Bring a pot of seasoned water to the boil, blanch both vegetables for only a minute, then refresh in iced water to retain their texture and vibrant colour.
Using the same boiling water, cook the soba noodles for 5 minutes, before straining and tossing with the remainder of the avocado oil and allowing to cool.
Soak the arame in warm water for 5 minutes until softened, and strain.
Assemble all ingredients and toss gently. The tamari and mirin will provide a light low fat dressing that will complement the fresh vibrant flavours of the salad.