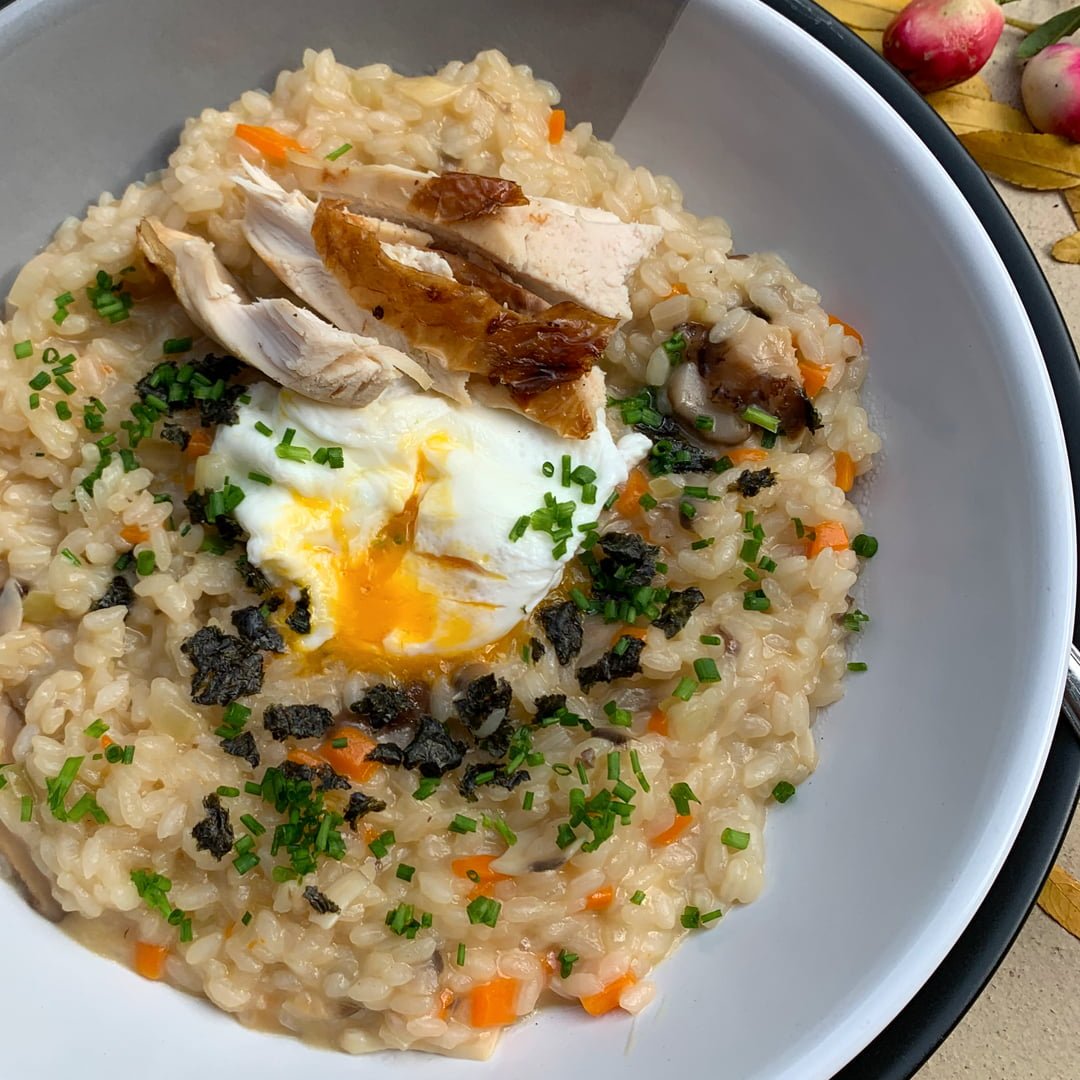 METHOD
1. Combine 6C hot water, dashi and shiitake-soaked water in a pot to make a dashi broth. Simmer to keep warm.
2. Heat olive oil and butter in a large skillet or pot and add onion, carrot, shiitake, button mushroom and stir fry until half cooked.
3. Add rice and stir to coat well.
4. Add 1C warm dashi broth and stir for about a few minutes until it is nearly absorbed. Repeat this adding 1C broth and stirring each time until all the broth has been absorbed and rice is tender for about 15-20 minutes.
5. Add shoyu or tamari and shiro miso, stir to combine. Salt and pepper to taste.
6. While making risotto, make 4 poached eggs separately. In a small pot, boil some water and add 1 tsp vinegar, break an egg in a small bowl or ladle. Swirl the water and gently slide the egg in, when the egg white is cooked and the egg surface becomes round and set, remove using a slotted spoon.
7. Divide risotto into separate dishes and place poached egg in the centre. Place sliced roasted chicken beside it, sprinkle nori krinkles, chives/spring onions and cashews.