Organic Soba with Herbaceous Leaves, Asparagus & Marinated Tofu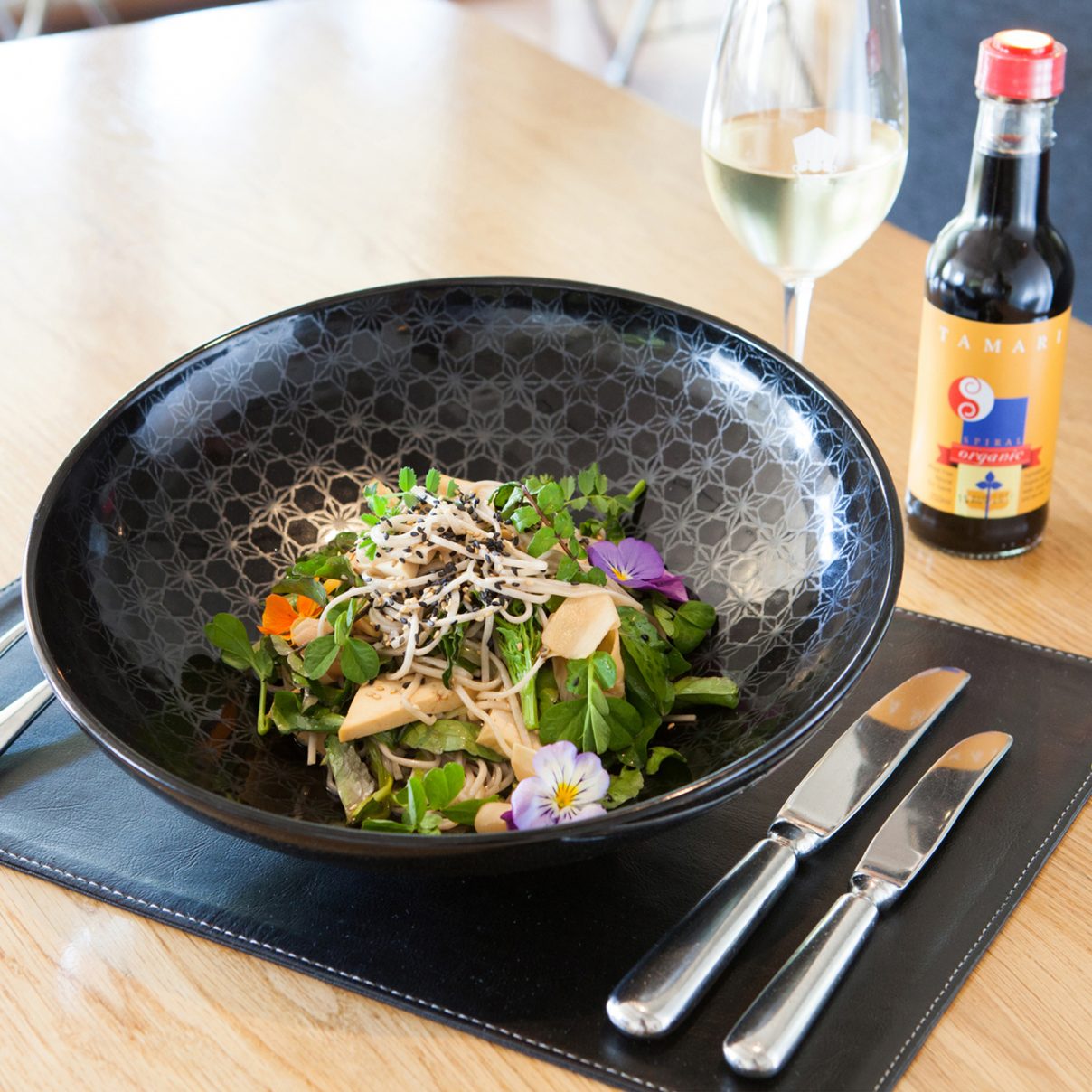 METHOD
Cut the Tofu into small bite sized slices and marinate for at least two hours in the Tamari and Mirin.
Gently saute the asparagus and celery in the garlic then sprinkle with sugar and red pepper powder, de glaze with the plum vinegar and sesame oil then allow to cool.
To make the dressing: warm the shiso, Tamari and Mirin slightly then add bonito and garlic. Allow to cool before use.
Combine the soba noodles, watercress, pickled ginger, pea shoot tendrils, sesame seeds, pickled asparagus, celery and the marinated tofu. Dress with shiso vinaigrette and squeeze of lime juice. Present in a nice large bowl.