Oyster with Ponzu Jelly Sauce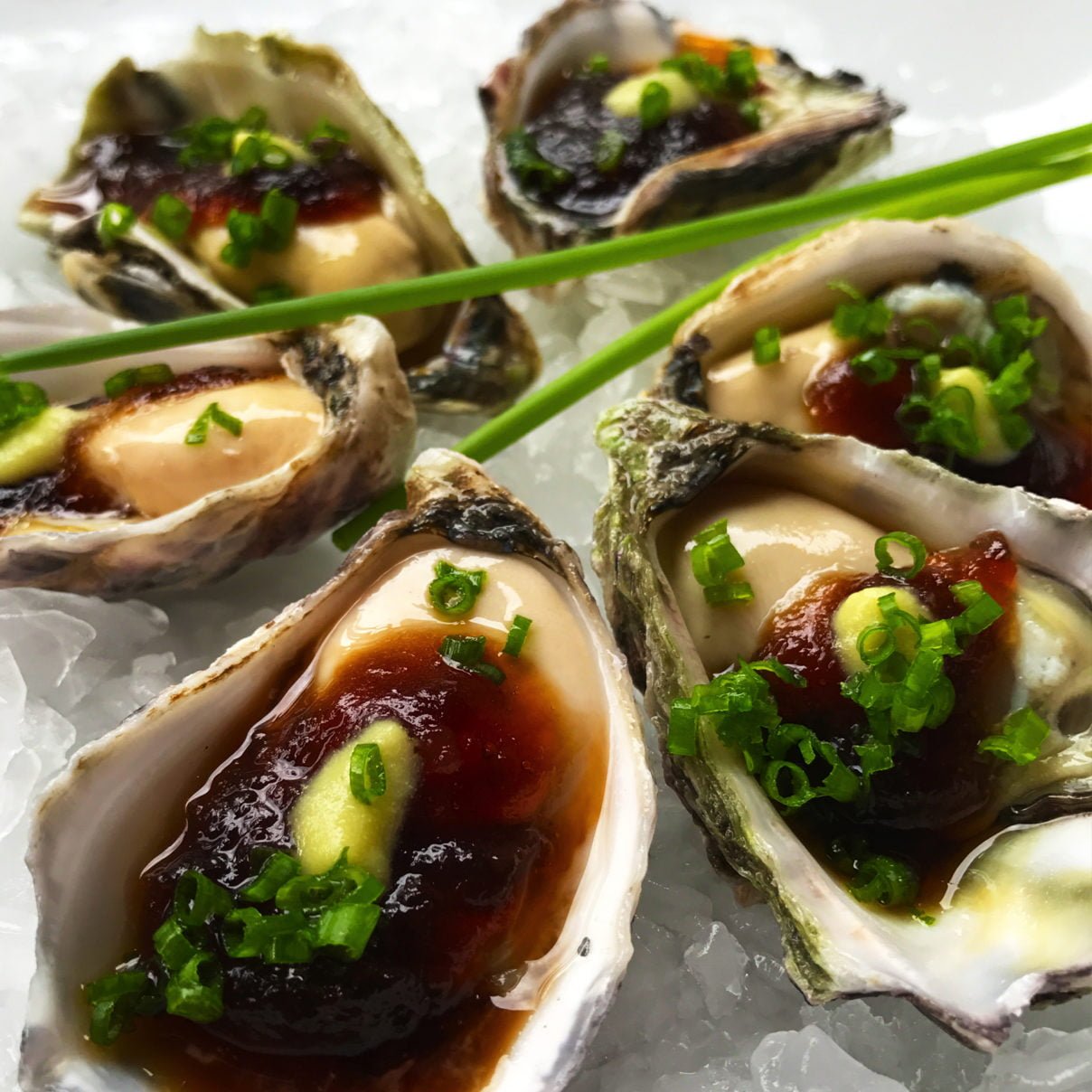 METHOD
1. In a small pot, add water and Spiral Kanten Flakes, soak for about 10-15 minutes.
2. Heat while stirring. When it comes to the boil, add the Kanten flakes. When it's completely dissolved, turn down the heat, and simmer for about 1 minute.
3. Add Spiral Citrus Ponzu little by little, mixing well.
4. Pour into a container and set aside. Refrigerate once it sets.
5. When serving, fluff the jelly with a fork, and spoon onto oysters.
5. Place a little wasabi on top of the oysters. Garnish with chives.