Oyster with Ponzu Jelly Sauce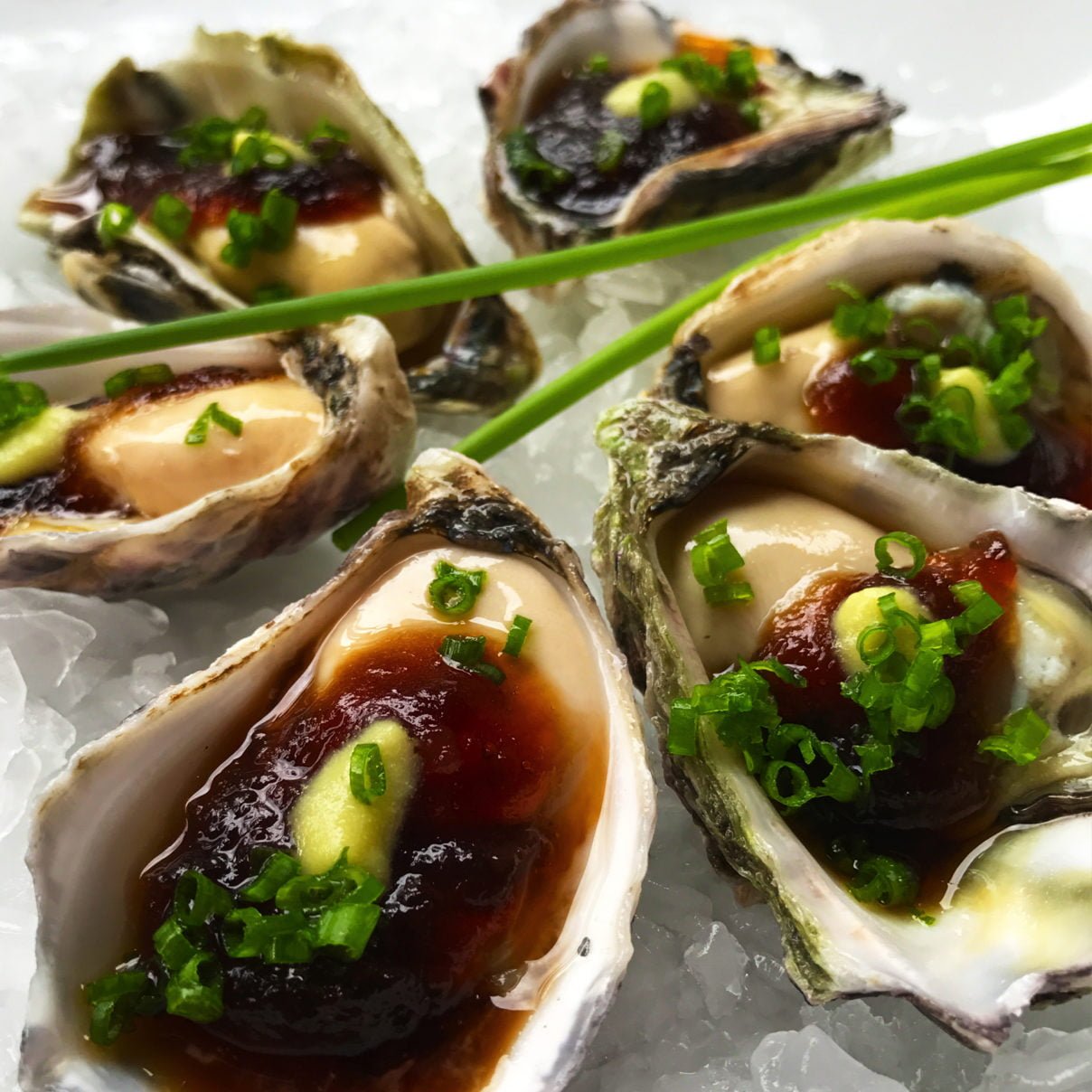 METHOD
In a small pot, add water and Spiral Kanten Flakes, soak for about 10-15 minutes.
Heat it stirring, when it comes to boil and the Kanten flakes are dissolved completely (lumps have disappeared) turn down the heat, simmer for about 1 minute.
Add Spiral Citrus Ponzu little by little, mix well.
Pour into the container and leave in room temperature to set.
Refrigerate it, when serving, fluff with fork to make it fine, spoon onto oysters.
Place a little Spiral Wasabi Paste on top of the oysters. Garnish with chive.