Potato, Carrot & Black Cloud-Ear Fungus with Plum Vinegar and Ginger Vinaigrette
INGREDIENTS
2 medium- sized potatoes, peeled, julienne
1 small carrot, peeled, julienne
100g fresh black cloud-ear fungus, torn into smaller pieces
½ bunch basil, leaves picked
½ bunch mint, leaves picked
½ bunch dill, leaves picked
½ bunch coriander, leaves picked
Ginger Vinaigrette
6cm piece ginger (35g), diced
¼ cup (55g) brown sugar
50ml Spiral Plum Vinegar
50ml Spiral Organic Tamari
½ teaspoon Spiral Organic Toasted Sesame Oil
50ml Spiral Organic Extra Virgin Olive Oil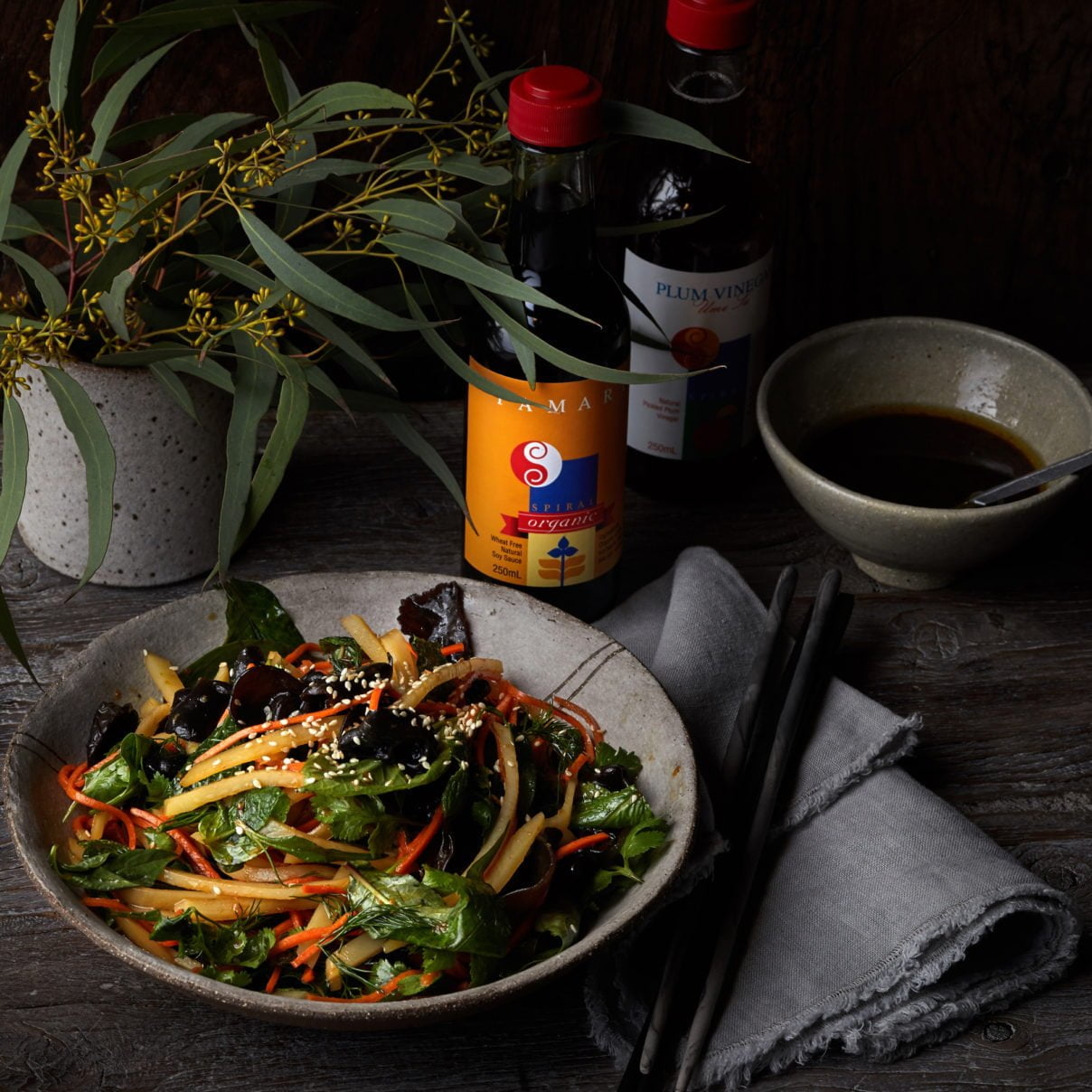 METHOD
Bring a pan of water to the boil, add potato and cook for 4 minutes. Strain, then refresh under cold running water, draining well. Place cooked potato in a large bowl and add carrot, along with the remaining ingredients.
Next, make the vinaigrette. Pound the ginger and sugar to a paste using a mortar pestle. Using the pestle, stir in the vinegar, tamari and sesame oil, then slowly stir in olive oil.
Pour vinaigrette over salad, mix well then serve.