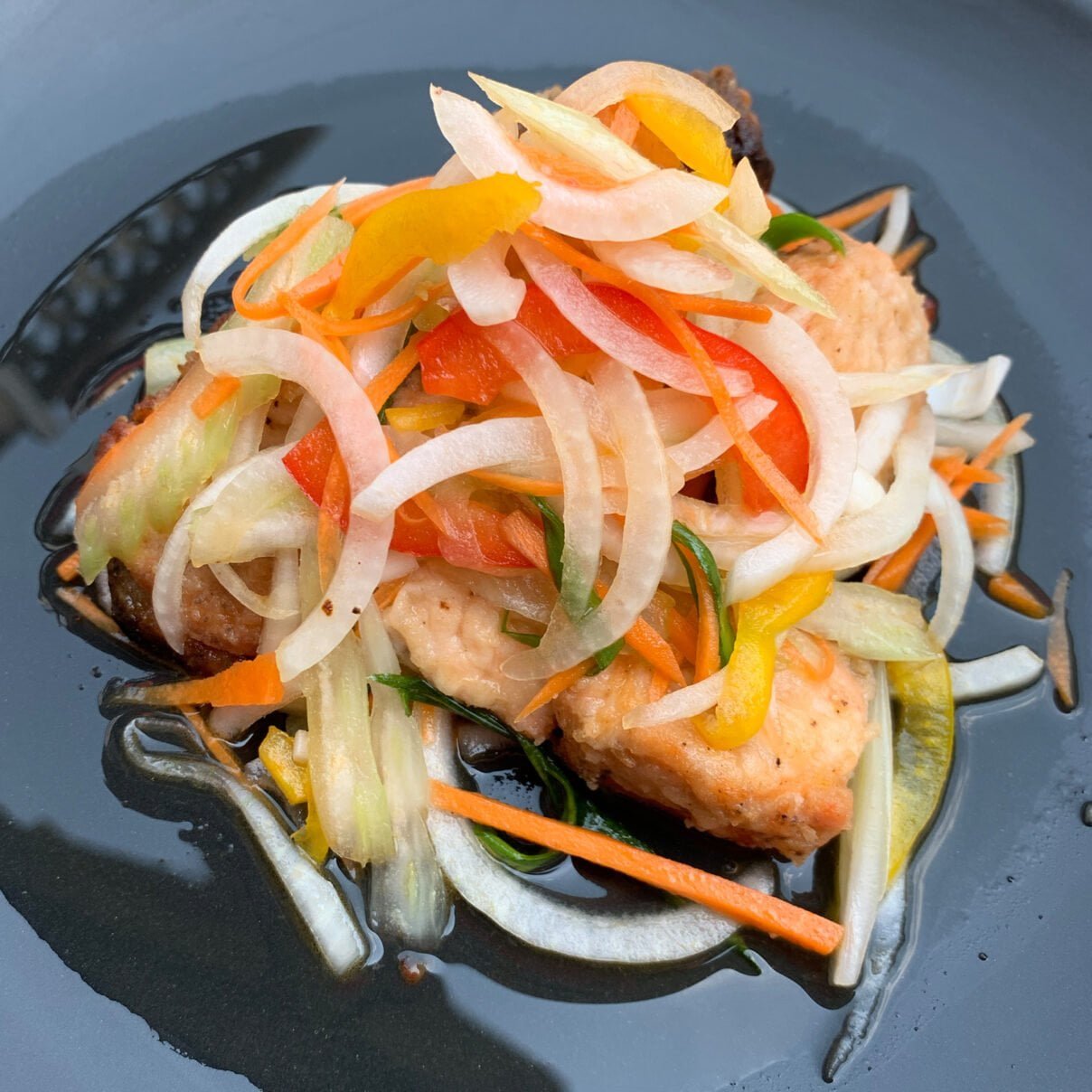 METHOD
1. In a bowl, mix the Nanban sauce ingredients together. (Add diluted dashi for a milder taste if desired)
2. In a small pot, heat the Nanban sauce. Turn off the heat, add onion, carrot, celery and spring onion while it's still hot. Refrigerate.
3. Lightly season the salmon with salt and pepper and coat in flour
4. In a frying pan, heat the oil and sauté salmon. Drain excess oil with a paper towel.
5. Place salmon on the serving plate and cover with Nanban sauce.