Sticky Glazed Salmon with Soba Noodles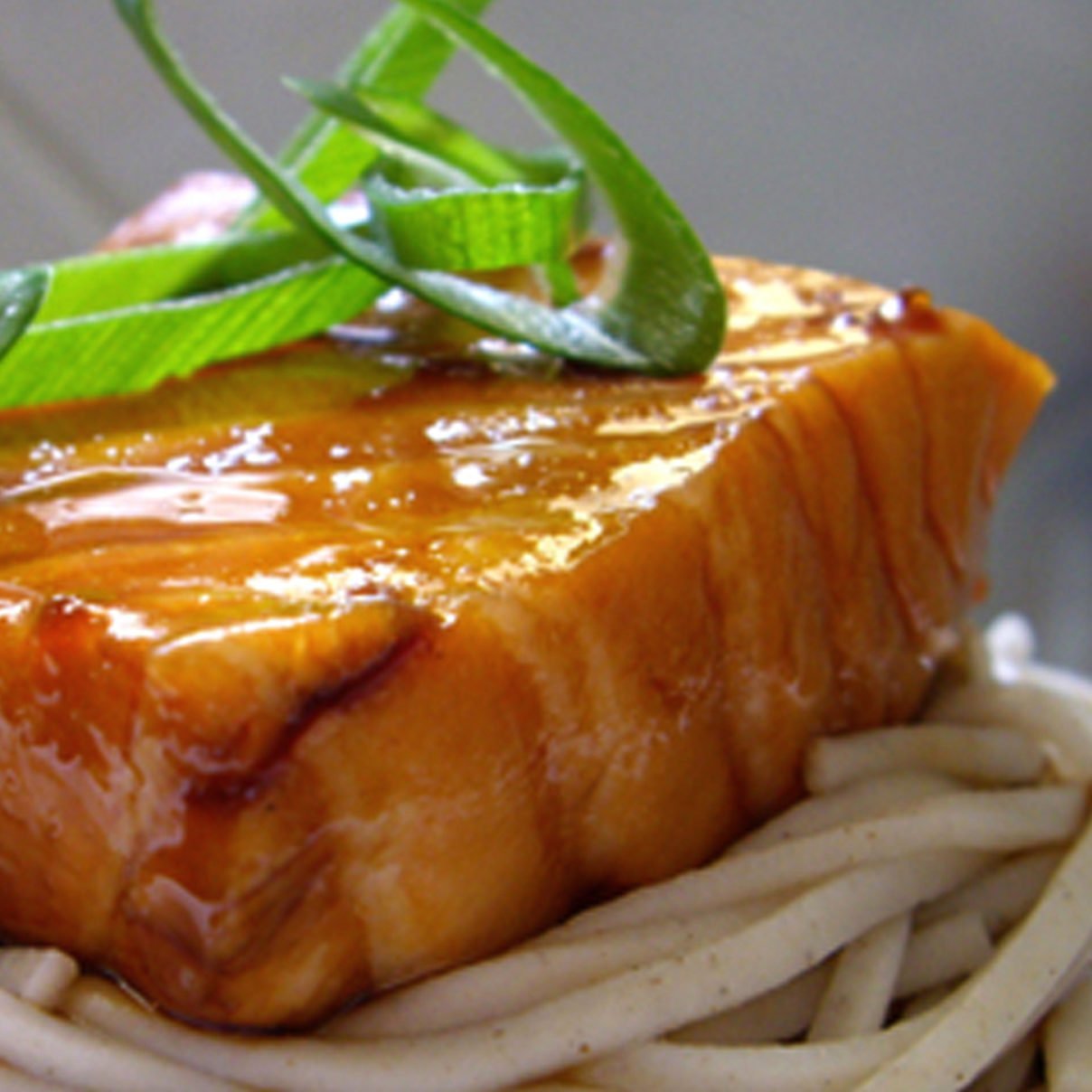 METHOD
Cook the soba noodles in boiling water for 3 minutes. Drain and cool slightly. In a bowl, combine half the avocado oil, brown rice vinegar and sesame oil. Toss the cooked soba noodles through the dressing and set aside at room temperature.
To make the glaze, place all the ingredients in a saucepan and heat over a medium heat. Simmer for 5-6 minutes or until the sauce is reduced and thickened. Be careful not to burn the glaze; don't leave it unattended on the heat.
Heat the remaining avocado oil in a non-stick frying pan to a medium heat. Cook the salmon for 2 minutes, turn over and cook the other side for 1 minute. Place the reserved glaze over the salmon and cook for another minute. Remove from the heat and leave the salmon to continue to cook through for a few minutes.
Divide the noodles amongst four serving bowls and place the salmon fillets on top. Pour over any extra glaze.