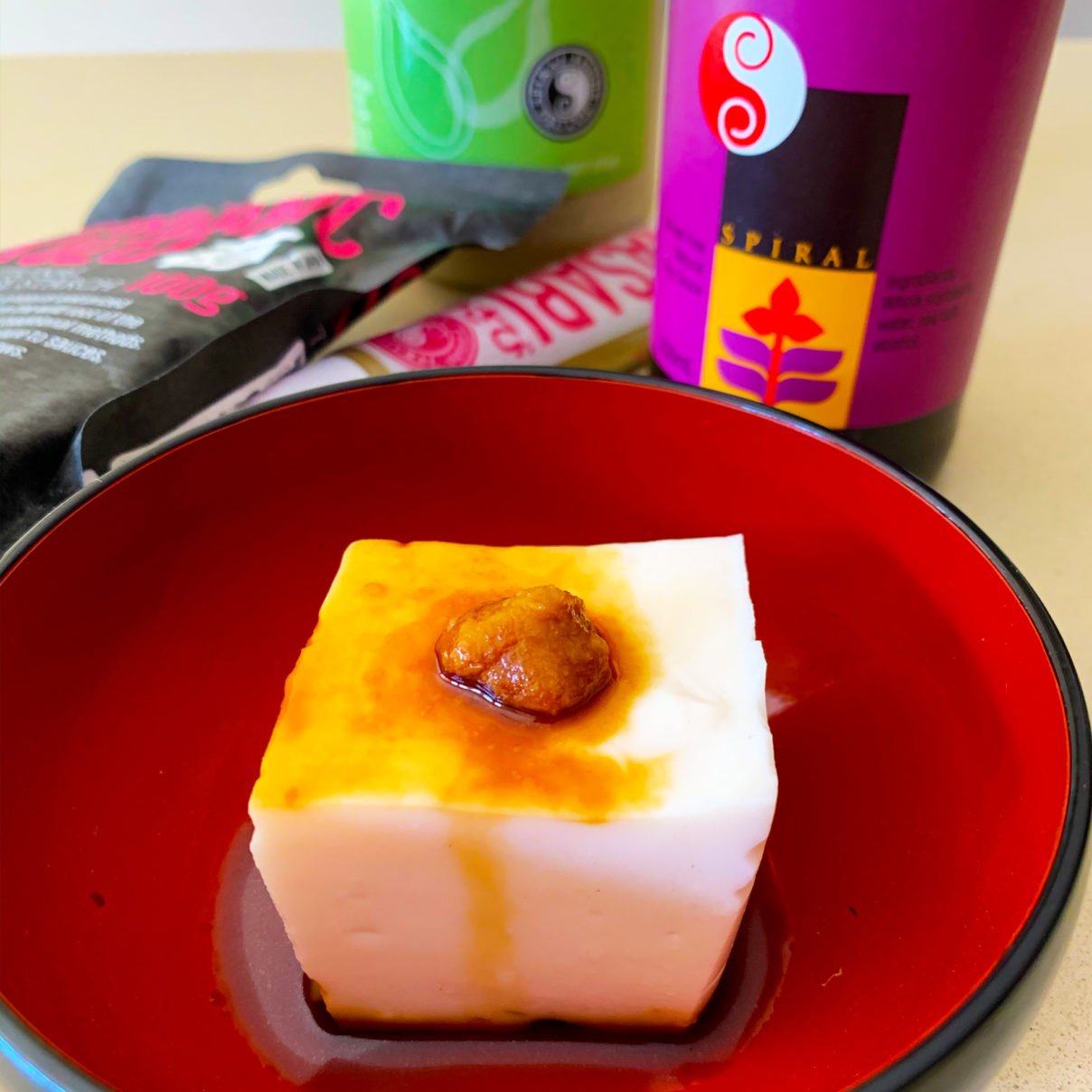 METHOD
1. In a pot, mix kuzu, dashi, and tahini using the spatula.
2. Add ¼C or more water to dilute, smooth with a spatula and add the rest of water gradually and mix well.
3. Heat and stir, when it begins to thicken, reduce heat and stir quickly, scraping off the edges of the pot. Continue stirring it until its texture is thick enough (similar to glue).
4. Pour the mixture into a wet container or ramekins. Allow to cool and set in room temperature, then refrigerate. (Don't keep over a few days as kuzu powder starch will make the texture hard).
5. Cut in squares (within container), place wasabi on top and drizzle Tamari or shoyu before eating.