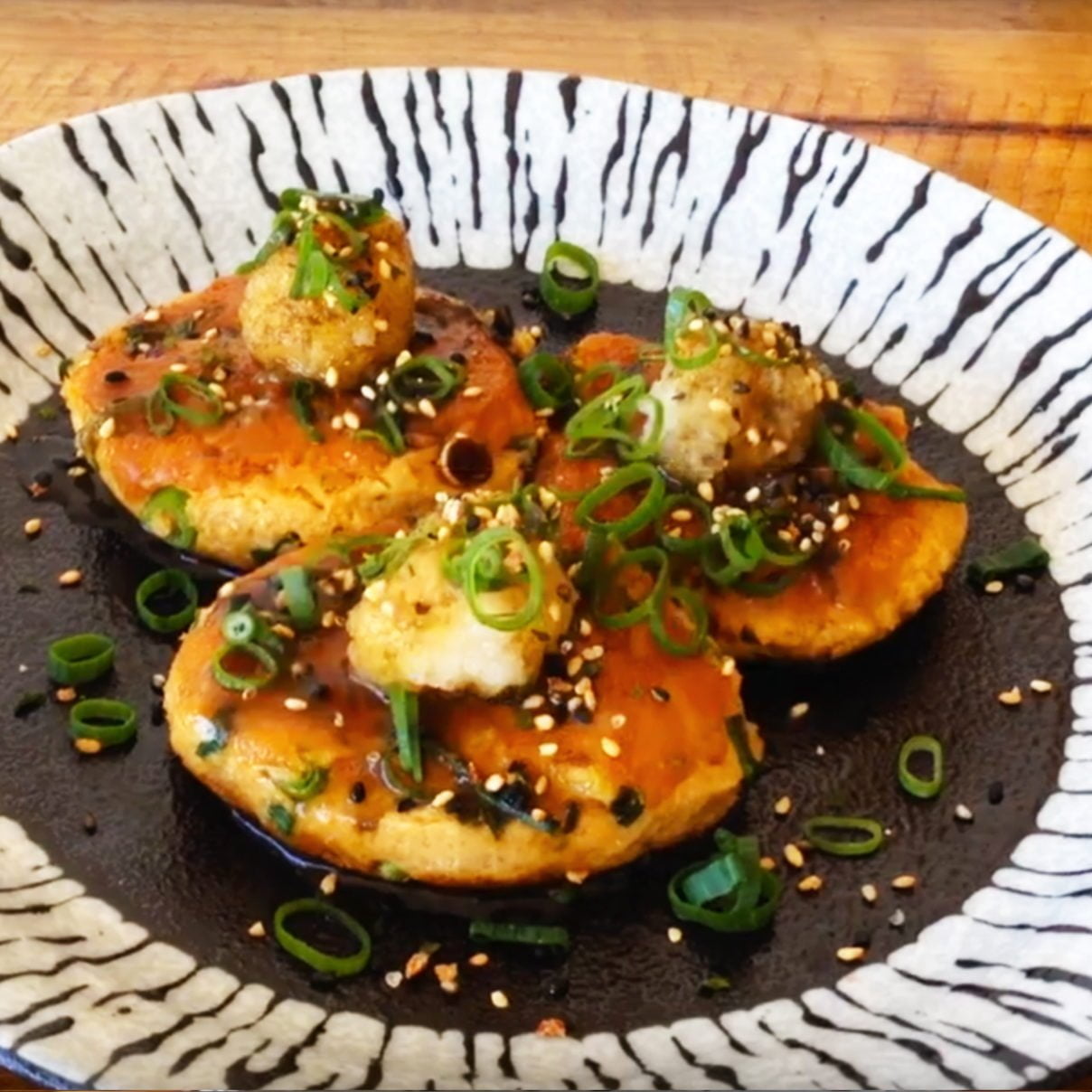 METHOD
Grind the Spiral Kuzu Powder with Spiral Suribachi (grinding bowl).Place the tempeh, cooked rice, Spiral Tamari, ginger juice and Spiral Kuzu in a food processor and process until smooth.
Place the tempeh mix and green onion into a bowl and mix well. Heat the oil and cook each patty until the burgers are cooked, approximately 3 minutes on each side.
Serve with grated daikon, green onion, Spiral Shiso dressing and Spiral Ume Furikake.