Vietnamese Rice Paper Rolls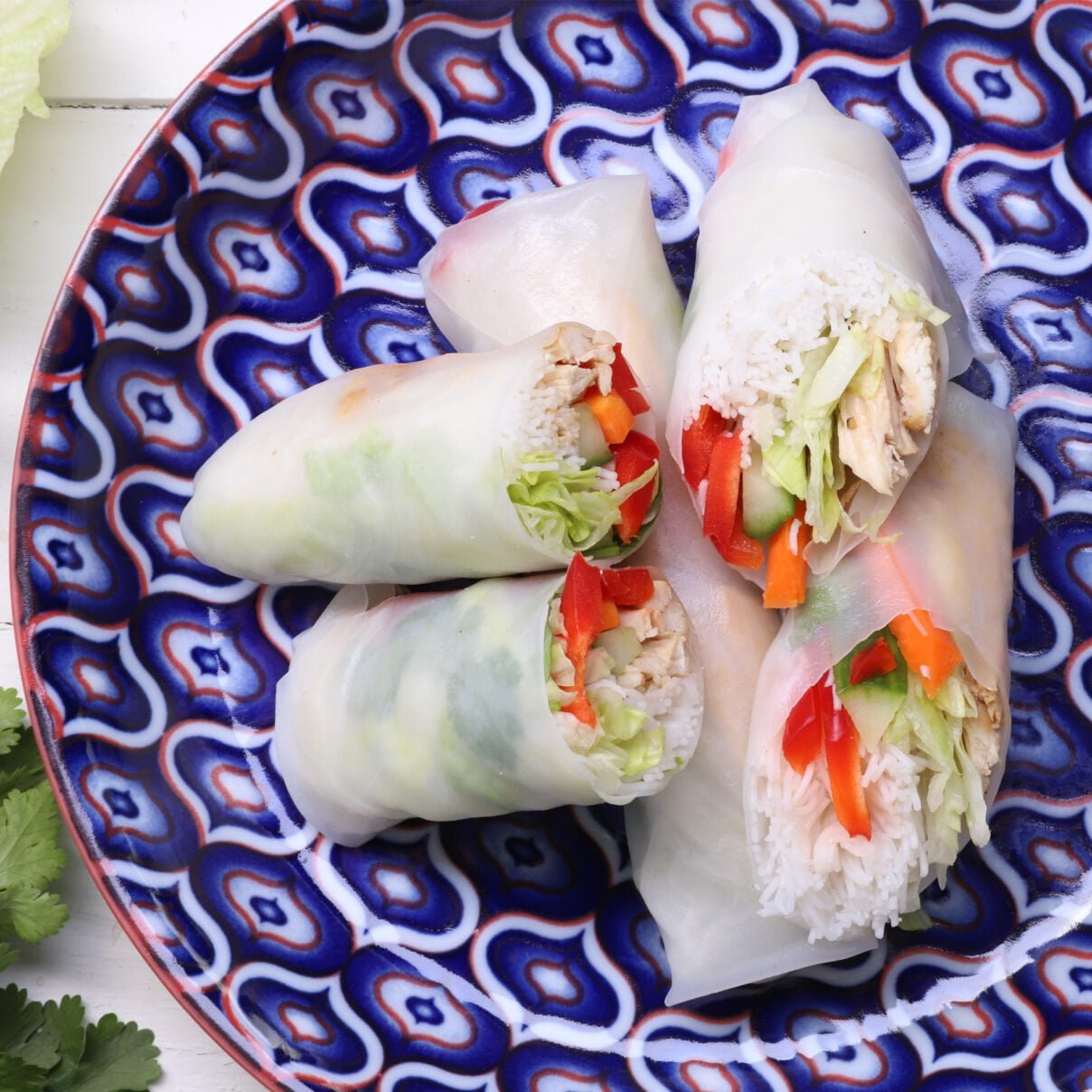 METHOD
1. Make both sauces. Mix all ingredients for each one. Set aside. Cook Bifun according to the direction of the package, drain.
2. Salt and pepper chicken breast. Heat ½Tbsp oil, saute chicken in frying pan and season with tamari and mirin. Cool and shred.
3. On a flat surface, place the rice paper and brush with water on both sides, (or, dip the whole rice paper in water, drain and spread on a flat surface.) Wait about a minute until the paper becomes soft enough to roll.
4. Place 2-3 coriander leaves in a line, 1-2 red capsicum bars, some shredded or 1 carrot bar, 1 cucumber, 2Tbsp chicken, lettuce and Bifun in the centre of the rice paper. Fold from your side to cover firmly and fold both ends in and roll up firmly to enclose. Serve with the sauces.
*** Shredded roast chicken or cooked prawn can be substituted for chicken