Vietnamese-style Meatballs and Lemongrass Rice Noodle Soup
INGREDIENTS
1 packet 250g Spiral Organic Thai Rice Noodles (white, brown, turmeric, or black)
For soup
2L chicken stock or beef stock
2 sachet Spiral Instant Dashi (Vegan)
1star anise
3 stalks lemongrass, smashed with the back of your knife
2 teaspoon coriander seeds
1 cinnamon stick
1 thumb size ginger, sliced
1 Tbsp Spiral Tamari (Organic or Genuine)
2 Tbsp Fish sauce
For meatballs
500g free-range chicken mince or beef mince or pork mince
1 ½ Tbsp Spiral Organic Minced Ginger
1 Tbsp Spiral Organic Toasted Sesame Oil
1 Tbsp Spiral Tamari (Organic or Genuine)
3 cloves of garlic, minced
¼C chopped coriander
1tsp sea salt
For garnish
2C bean sprout
½ red onion, sliced very thinly
coriander or mint, chopped
pepper
Chilli oil or Sriracha (optional)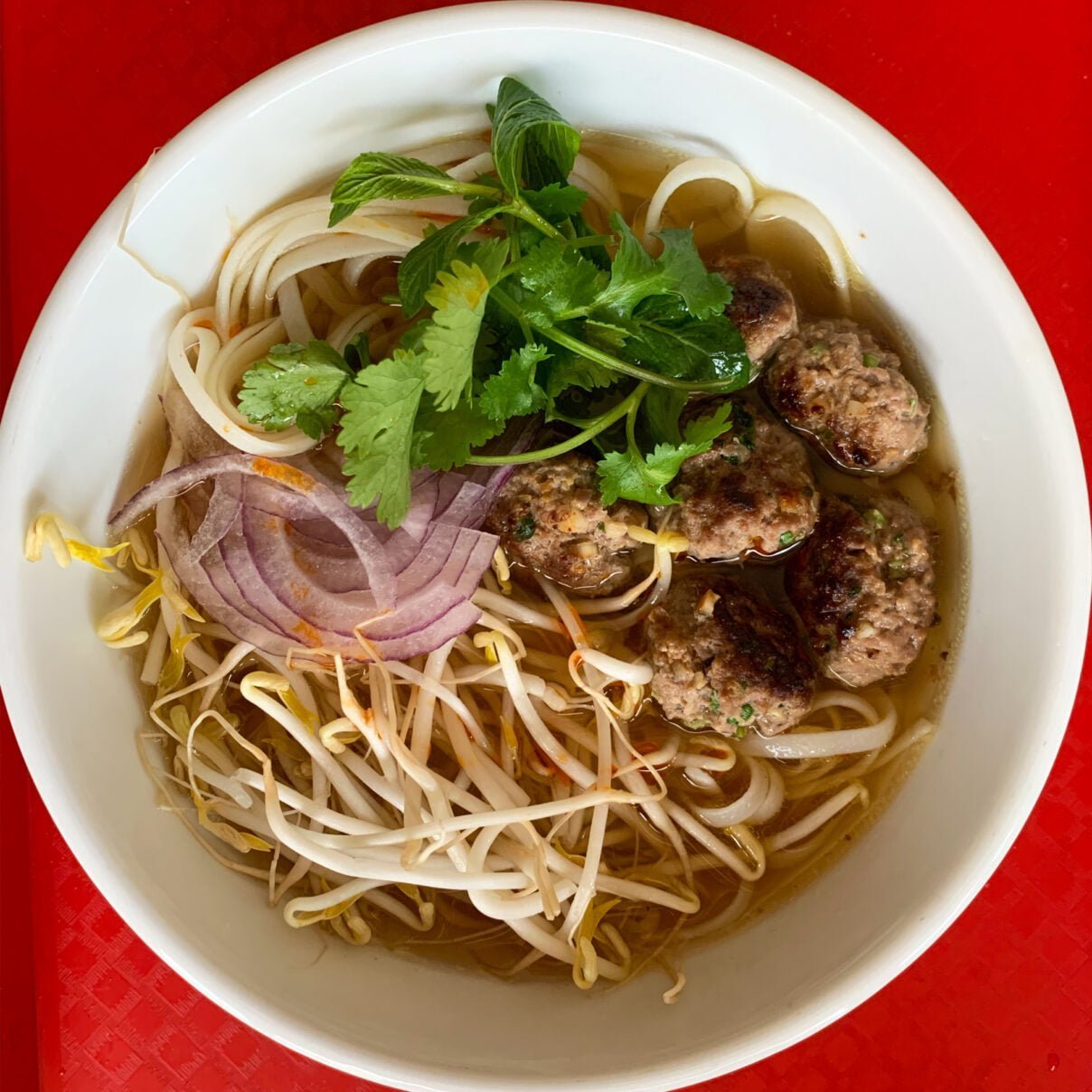 METHOD
1. In a pot, heat chicken or beef stock, dashi, and add the star anise, lemongrass, coriander seeds, cinnamon, and ginger. Bring to the boil then reduce the heat and simmer for about 30 minutes to extract the flavours. Strain soup. Set aside.
2. In a mixing bowl, add all the ingredients for the meatballs and mix with well using your hands. Make small golf ball-sized balls and press centre gently to flatten.
3. Heat a large skillet or frying pan, add 1 Tbsp oil and fry meatballs on medium heat until brown and the centre is cooked. Remove from heat and keep warm.
4. While cooking meatballs, prepare noodles. Soak in lukewarm water for 5 minutes and cook in boiling water for about 5-6 minutes. Drain well. Divide noodles into individual warm serving bowls.
6. Heat soup and add Tamari and fish sauce to adjust the taste.
7. Place meatballs and bean sprout, red onion on the noodles and pour over the hot soup. Sprinkle pepper, garnish with coriander or mint and chili oil if desired.