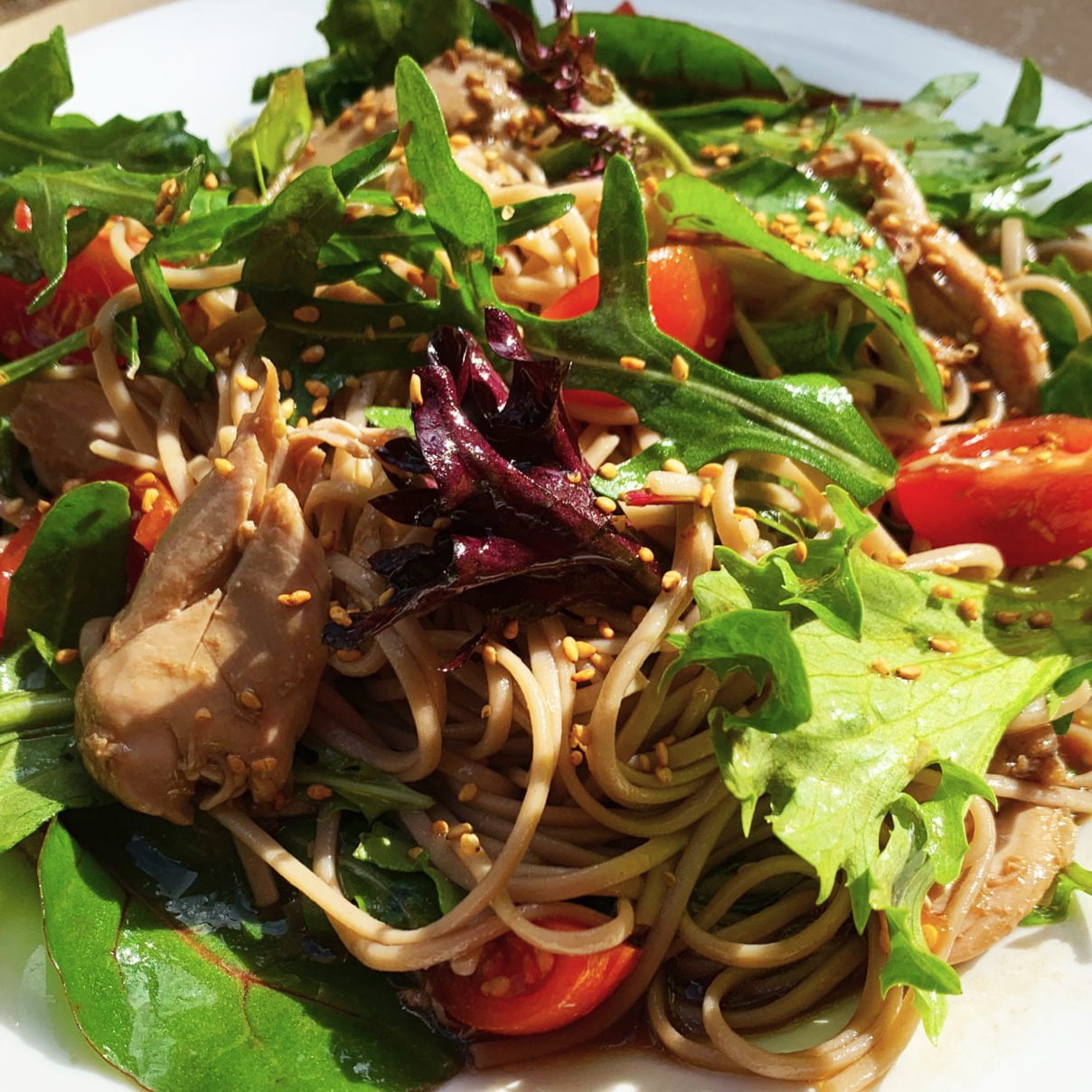 METHOD
In a bowl or jar, blend all dressing ingredients together and set aside.
Boil chicken strips until cooked through, drain and marinade with 1/4 of dressing.
Boil the noodles according to the directions on the pack, when cooked rinse with cold water and drain well. In a mixing bowl toss noodles with half of the rest dressing.
Add chicken, mixed leaves and tomato to the noodles and toss with the rest of the dressing. Divide into 3-4 on the plate and sprinkle with Furikake.
Serve and enjoy!